08-20-2022, 09:39 AM
What does the 2030 combustion ban mean for UK Toyota factories?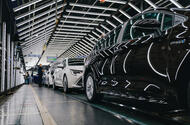 Toyota may pull out of UK manufacturing entirely if concessions are not made in post-2030 emissions regulations
Lack of clarity over what constitutes a hybrid post-2030 raises questions over future of brand's UK factories
The spectre of Toyota's manufacturing leaving the UK if the government includes hybrids in its ICE car ban has been raised again. 
The Japanese firm has long been unhappy with the speed at which the UK is ending the sale of new ICE cars, starting in 2030 for non-electrified cars with a further further five years grace period for some hybrids. 
We don't know yet which hybrids, but the stipulation that they be capable of travelling a "significant distance" as an EV seems to rule out Toyota's 'self-charging' hybrids, which can't be plugged in. The company will pull out entirely if it doesn't win that concession, The Sunday Telegraph has reported.
When contacted by Autocar, Toyota didn't refute the report but said it was "ready to sell 100% of our vehicles with zero emissions by 2035" and that it was "focused on achieving a long-term and sustainable future including for our UK plants". However, it also said that the 2030 ban "is a significant challenge for many automotive companies, given the integrated nature of the European regional supply chain, but we're looking at ways to help facilitate progress."
Considering all the evidence, it looks extremely unlikely as it stands that Toyota will convert its vehicle assembly plant in Derbyshire or its engine plant in north Wales to produce EVs and their components.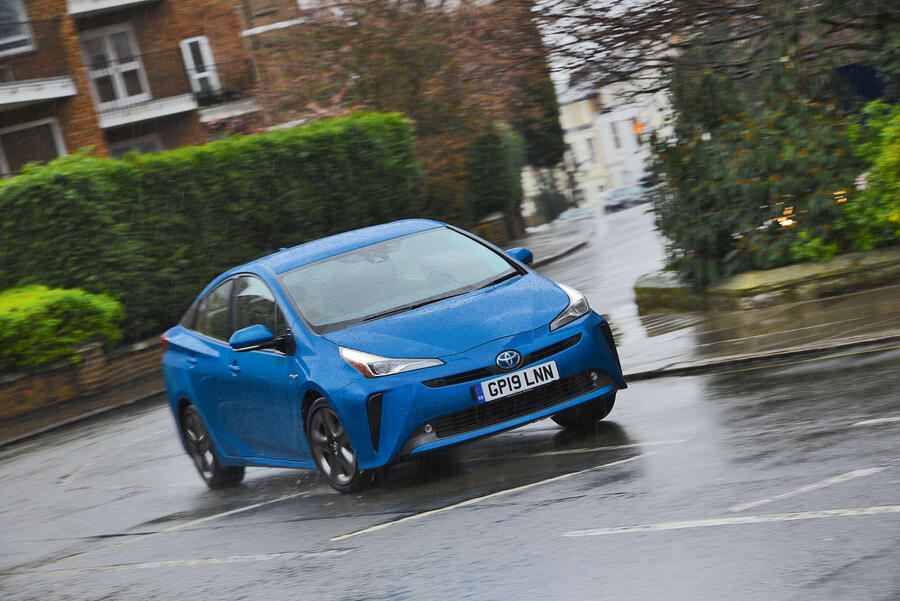 Even a 2040 ban would be too stringent, Toyota UK head Tony Walker told the Business, Energy and Industrial Strategy Committee back in 2018.
"Toyota has invested heavily in the UK to produce hybrid vehicles and hybrid engines, so that criterion would make the vehicles we make in the UK currently unsaleable in the UK," he said, adding that it would be "very difficult" to win investment for plants if their products were "unsaleable".
"The Japanese look 40 to 50 years ahead" before they invest in order to ensure favourable conditions, said SMMT chief Mike Hawes, a former head of external affairs for Toyota UK, last month.
Toyota's statements to the government as part of its lobbying to ensure those conditions stay favourable are remarkably consistent. As early as 2002, it said it believed that fuel-cell vehicles (FCEVs) would "be the mainstay of the future", with hybrids developed alongside. The strategy was to replace the ICE with a fuel cell, keeping the hybrid part.
But the promise of fuel cells has yet to materialise as the cost of both vehicle and infrastructure technology remains stubbornly high. Toyota has admitted fuel cells are probably better suited for bigger vehicles such as trucks and buses in the medium term.
For cars, battery-electric is now the de facto zero-emission choice, and this presents a problem for Toyota. While its hybrid cars are incredibly popular now, the increasing popularity of EVs would require a complete rewriting of its long-range industrial forecast.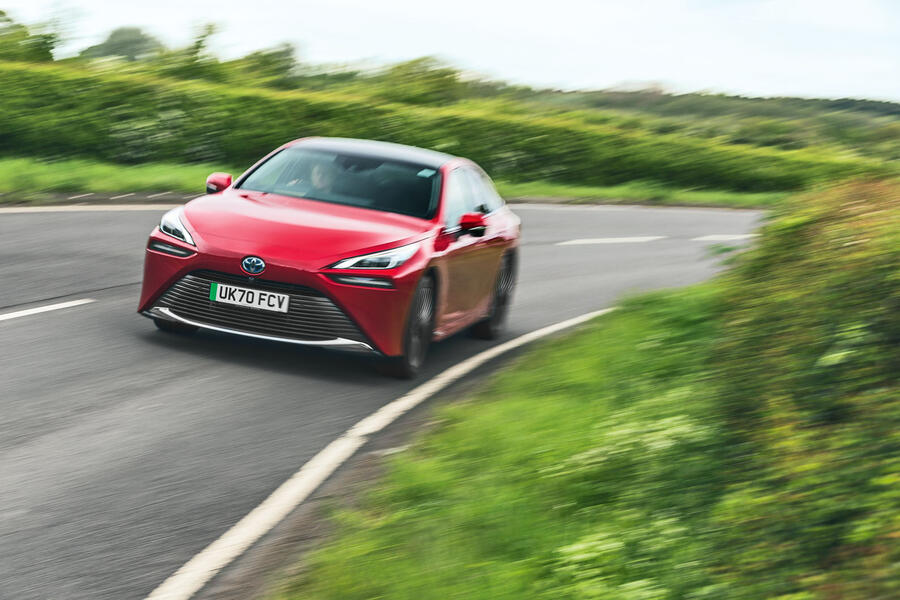 Toyota takes the same long-term view of its supply chain, and even now, a full 12 years after making its first hybrid in Europe, it still imports the batteries from Japan. Toyota prefers to keep its high-value manufacturing at home.
The company employs the Japanese 'keiretsu' strategy, meaning it invests with its (mainly Japanese) suppliers in lockstep into locations outside Japan. As other car makers have found, an EV supply chain is fundamentally different to an ICE car one, and rebuilding with favoured suppliers in the right locations at the right price is incredibly difficult. 
Walker told the same committee back in 2018 that it "would be a huge challenge to change over from a production base that makes many internal combustion engines to be able to make batteries and electric motors in this country". 
Toyota has now begun to sell BEVs, starting with the bZ4X SUV, and dramatically unveiled 15 electric concepts last year to illustrate its intention to sell 3.5 million BEVs and FCEVs – about a third of its output – by 2030.
But it's running out of time to convert its UK and European plants to electric. The post-Brexit trade agreement with the EU has made that harder by stating that UK and EU-built cars sold in either jurisdiction must have a local (either UK or EU) parts content of 55% by value or face tariffs. Toyota therefore needs to localise its battery production (the largest part by value for an EV) in this region or continue to import cars from Japan, and the latter would be a lot easier.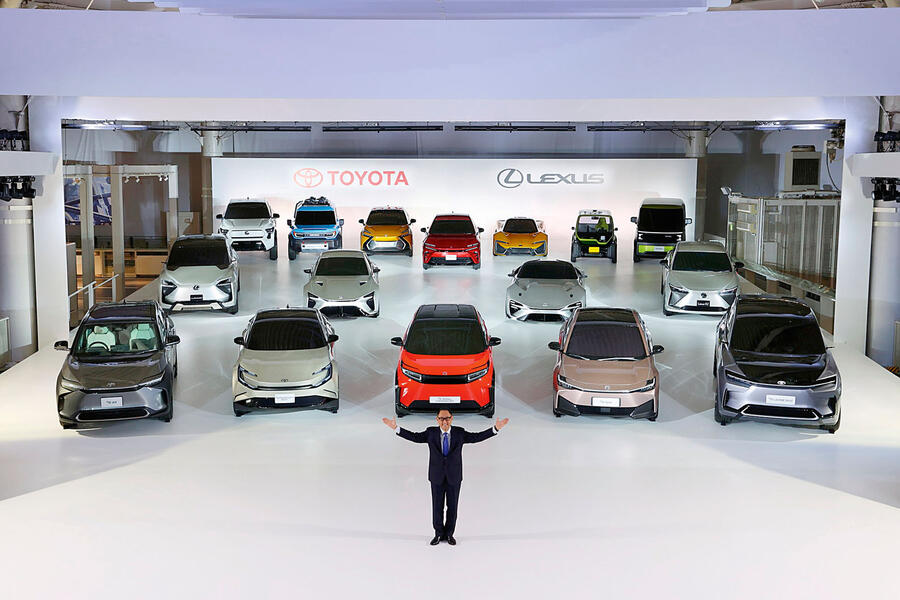 Despite December's big unveiling, Toyota remains sceptical about BEVs.
"The mistake being made now is that some people think EVs are the silver bullet," Gill Pratt, the head of the Toyota Research Institute, told Autocar in June. He cited the possibility that ambitious EV targets might not be met by an adequate supply of battery raw materials to build the case for a longer shelflife for hybrids.
"Until we know, I believe it's often better to use the batteries we have as often as possible – and that's where hybrids have an advantage," he said.
Toyota achieved a healthy 6.8% market share in Europe (including the UK) in the first half of this year, according to European automotive lobby group the ACEA, as it capitalises on the growth of hybrids. But Europe remains a comparatively small region for the giant, accounting for just 12.3% of its global revenue from April to June. It spends even less here: the brand's European capital expenditure accounted for just 6% globally for the same quarter.
Toyota Europe has been clever in the way that it designs the look of its cars to suit the region, but that expenditure doesn't really extend to drivetrains. As the region moves to battery-electric as its dominant solution to zero emissions, the company fast needs a new industrial strategy that focuses on local EV development, production and sourcing. If not, and it looks extremely unlikely, Toyota's UK manufacturing arm could follow Honda out of the door.
Rivalry led to Nissan's EV gamble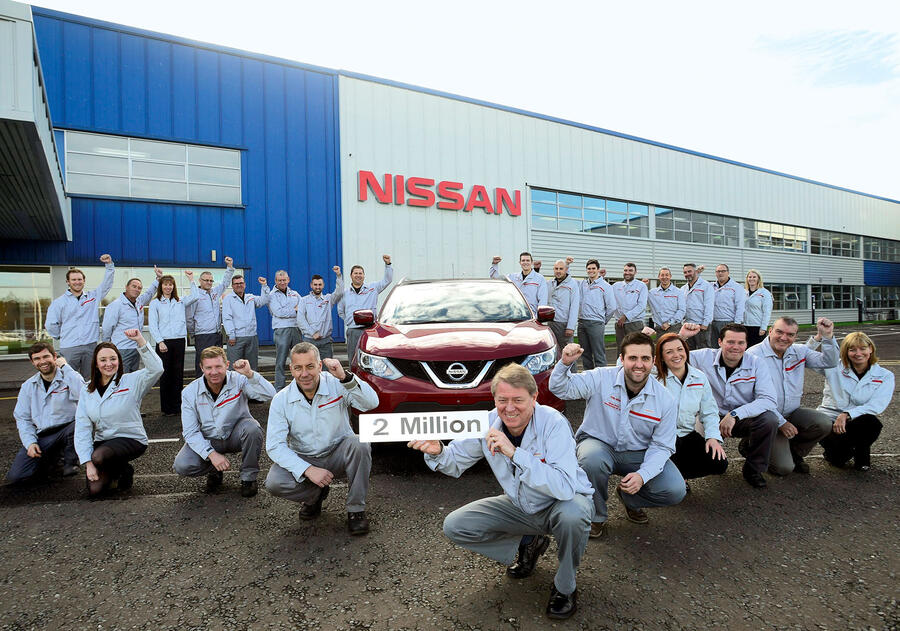 Nissan's reaction to Toyota's leadership in hybrid tech with the Prius was to look even further ahead to battery tech, beginning with the electric Leaf. 
Competition with its Japanese rival drove the development, former Nissan executive Andy Palmer, one of the car's key champions told the Automotive News Europe Congress in July. 
"Development of the Leaf started 16 to 17 years ago," Palmer said. "I wish I could say we were trying to save the world, but really were just trying to kick the arse of Toyota, because they were kicking ours with Prius."
But the cost was high. "We were paying $1000 per kWh for the battery," Palmer said. "Now it's around $150. We weren't even covering material costs."
Nissan found that it had jumped too early with electric and pulled back a planned model expansion programme, including an electric car for its Infiniti brand. However, the groundwork it laid, including localising both battery and EV production in Sunderland, means the company is now poised to capitalise on the growth of EVs in a way that Toyota isn't. By 2025, Nissan will produce an electric SUV replacement for the Leaf in Sunderland, with power to be supplied by a new battery factory built next door by partner firm Envision AESC.
UK's top car makers by volume, 2021
Jaguar Land Rover: 220,554
Nissan: 204,522
Mini: 186,762
Toyota: 124,918
Honda: 54,465
https://www.autocar.co.uk/car-news/busin...-uk-toyota