01-24-2023, 06:23 PM
What vegan car interiors actually mean for the environment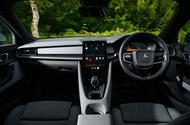 The Polestar 2's interior incorporates recycled materials such as cork and fishing nets
The look, feel and smell of cars is changing, but is it for the better?
Time was when the most difficult question a manufacturer could expect at the launch of a new car would have been along the lines of: "What'll it do?" Today, things have moved on and one of the key questions asked is: "What's it made of?"
In the past decade, a new thread has emerged in the shape of the ethicality and sustainability surrounding the use of animal products. Greater awareness of these issues has added numerous layers of complexity to the business of making cars in the sense that reducing the carbon footprint and ethical considerations are becoming interwoven and possibly confused.
Campaigning by US charity Peta (People for the Ethical Treatment of Animals) and others has led to closer scrutiny of the animal products used in cars, for the most part focusing on interiors. Manufacturers have taken note and, for example, the Polestar 2 EV was announced in 2020 with an all-vegan interior incorporating recycled materials like cork and carpets made from fishing nets. It's not an unusual approach and most other big brands have been using recycled materials for years, but is the very use of the word 'vegan' to describe interiors trimmed in animal-free products controversial?
Veganism is described in various ways depending on who you ask but extends beyond not eating anything derived from animals or preventing animal cruelty. Peta's view is that animals "are not ours to use, for experimentation, food, clothing, entertainment or any other reason". So when a manufacturer describes an interior as 'vegan', is its purpose to meet all of those key vegan principles? Or is it designed to be an attractive catch-all to promote a product that can be enjoyed guilt-free, both green and ethically unburdened?
Vegan interiors are being promoted by a number of manufacturers now, and in 2020 Ford won an award from Peta for the Mustang Mach-E's animal product-free interior (pictured below). Sonja Vandenberk, Ford of Europe's chief designer, colour and material, says: "Ford continuously reviews its product specifications and materials used in all components. Sustainability is a key consideration, factoring in customer feedback and demand, supply sources, related ethics, longevity of supply and so on."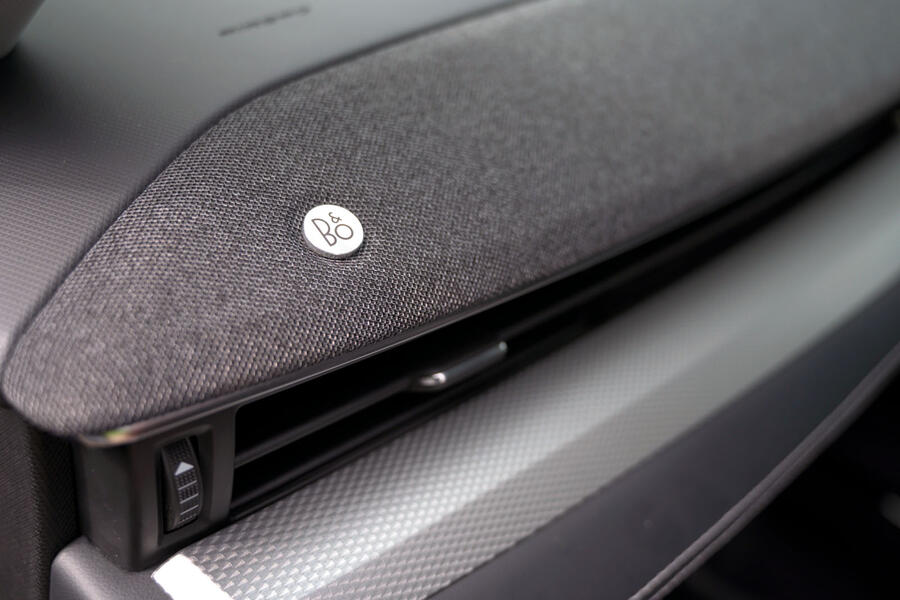 BMW will also launch cars with fully vegan interiors this year. It says leather-free interiors will reduce its CO2e (CO2 equivalent) emissions by 85%. Previously, 80% of emissions relating to its leather interiors came from methane gas produced by cattle, with the hide processing contributing just 20%. However, those figures would assume the cattle are raised specifically for their hide and not for food.
There is a sense that, having initially rushed to embrace vegan interior materials, some manufacturers now appear to be adjusting that approach to focus on animal welfare rather than the full vegan philosophy.
In 2022, Polestar announced that it was introducing leather interiors but under strict conditions. "We have revisited materials and processes that go into making the Polestar 2, introducing updates that reduce the climate impact and increase material traceability," said CEO Thomas Ingenlath. The word 'traceability' is one we're hearing more of and has particular significance in relation to animal welfare. The firm went on to say: "We require that all leather used in Polestar products must live up to the strictest standards on animal welfare and the 'Five Freedoms', alongside being fully traceable and chrome-free. A new leather supplier, Bridge of Weir, meets our requirements."
Mercedes is taking a similar approach and says that from the beginning of this year it will offer only sustainably produced and processed leather in its interiors, explaining: "The company requires its suppliers to comply with the Animal Welfare Committee's Five Freedoms of animal welfare in livestock breeding." Its partners, meanwhile, must "disclose their entire supply chain from the farming to the final product". Leather can only be processed in tanneries that meet the 'gold standard' of the independent Leather Working Group.
This approach isn't new to Bridge of Weir. The premium leather manufacturer, part of the Scottish Leather Group, has for some time undergone the most stringent, self-imposed independent life-cycle analysis and independent auditing by organisations such as the Leather Working Group. It has also invested millions into a waste product gasification plant producing energy to power its plants in a circular process of carbon reduction.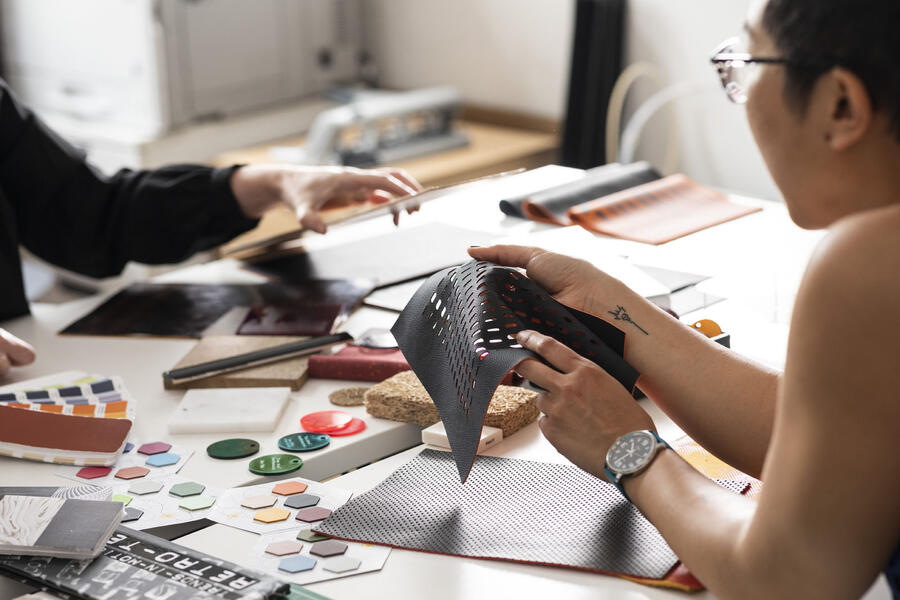 Warren Bowden, head of sustainability and innovation at the Scottish Leather Group, says: "One of the arguments we keep hearing is you're growing that animal for its skin. You would not grow an animal for 1% of its value and the hide represents approximately 1% of the total value of the animal." This figure is echoed by livestock figures produced by the US Department of Agriculture. In both the US and Europe, hides are officially categorised as 'by-products' of food production, and on that basis Bowden believes it is "unethical" to waste hide that would otherwise go into landfill. Research commissioned by the US leather industry, based on 25 years of government data, echoes Bowden's thinking. Were people to stop buying leather en masse globally, it would result in 300 million tonnes of hides disposed of annually, generating six million tonnes of surplus CO2 emissions.
Bridge of Weir says 98% of its hides come from the UK, the other 2% from Denmark because one customer requires that they do so. Both the UK and Denmark are in the highest category of the World Animal Protection organisation's Animal Protection Index. "We have 100% traceability of those hides so we can prove that the standard of animal husbandry is what it ought to be," adds Bowden. On the subject of CO2, an independent life-cycle analysis (for the entire process from rearing cattle to the finished product) gives Bridge of Weir's 'circular' process a score of 8kg CO2e per square metre of leather, claimed to be the lowest in the world published for leather.
One of an increasing number of companies offering alternatives is flourishing US/Japanese firm Ultrafabrics, established in 1999. It initially produced synthetic substitutes for leather but, says director of branding Nicole Meier, Ultrafabrics' products have evolved far beyond that now and customers are more interested in new materials than leather lookalikes. "We never try to compete or compare ourselves to leather. People are much more educated in materials and our products are something for the future that are more technical," she explains.
"Our clients' customers are trendsetters and they want to offer them the latest and greatest, a material that doesn't look like leather, but is cool to the touch, doesn't crack or peel, keeps you cool, absorbs your body heat. I think those technical aspects appeal to people."
Like Bridge of Weir, Ultrafabrics supplies both McLaren and Jaguar Land Rover and has high sustainability credentials. Its fabrics are all polyurethane-based, although Ultrafabrics is introducing a new 29% bio-based product called Volar Bio and aims to include 50% sustainable or recycled raw materials into its entire portfolio by 2030. From a CO2 perspective, its published figures claim greenhouse gas emissions from manufacturing in 2019 amounted to 3.84kg of CO2 per square yard of fabric, equivalent to 4.6kg per square metre, using energy sourced from the Japanese grid.
Which raises the question: is synthetic or natural better for the environment? There doesn't appear to be one, single answer to that question, mainly because of the lack of industry standards governing comparisons and whether they are including the entire supply chain in the same way. As Bowden points out: "You can't compare apples with something else and you can't just look at a number and say this is better than that."
How else are animal products used in cars?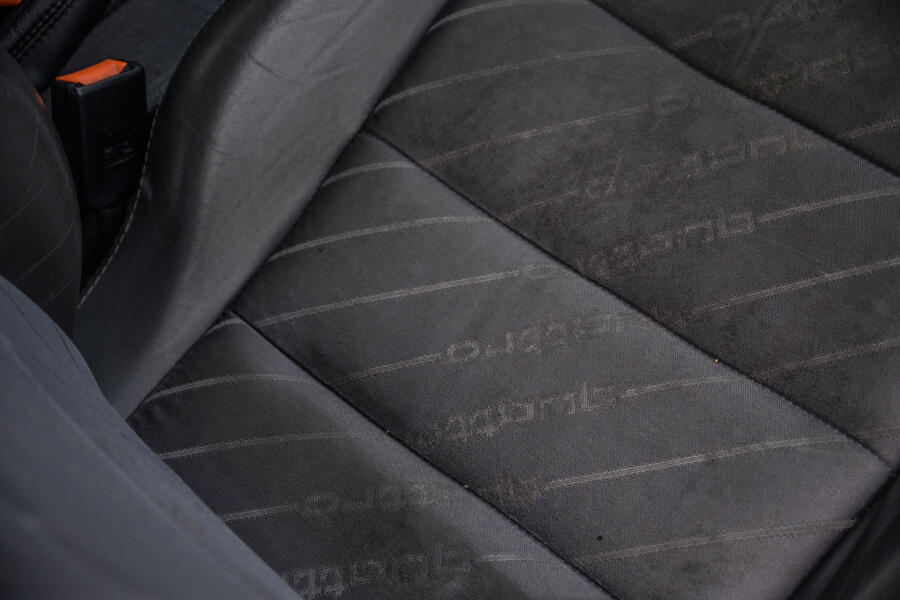 Although the focus is mainly on interior materials, animal products are used in other areas of cars too, and in some of the most unlikely places. While moving towards vegan interior materials from this year, BMW and Mini will still have animal products in them but "not visible to the customer". Examples are: various waxy substances like gelatine used in protective coatings, lanoline used in paint, tallow (a form of animal fat) as an additive in elastomers and beeswax also used in paints. Tyre manufacturing has traditionally used stearic acid, derived from tallow, to enhance the flexibility of the rubber.
Despite the trend towards luxury synthetic materials in cars, they have been in use for years. Audi made a big thing of its Jacquard Satin (made from cotton; pictured above) seat upholstery way back in the 1980s and, while it appears to be suede, the hugely popular Alcantara is actually made from 68% polyester and 32% polyurethane.
The five freedoms of animal welfare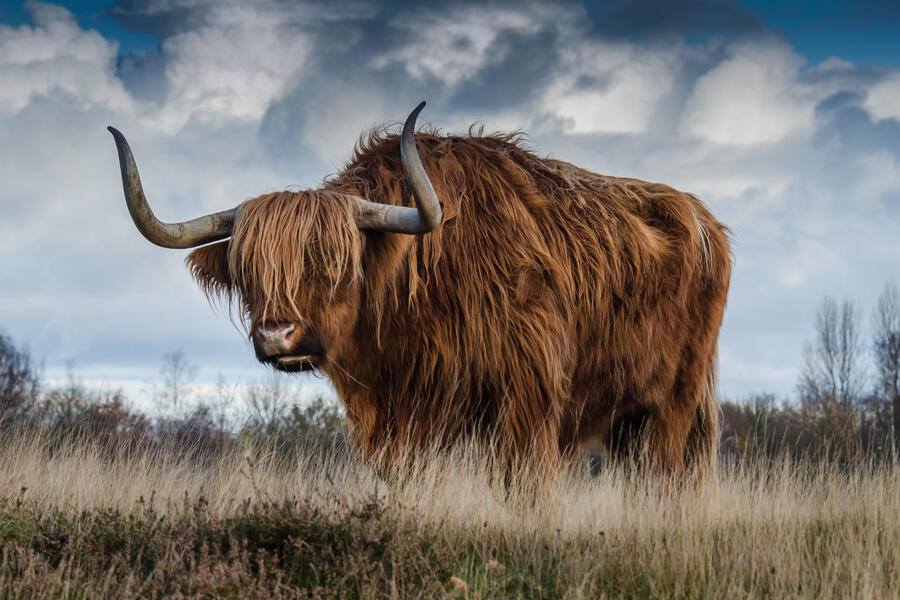 The five freedoms outline key aspects of animal control developed following a UK government report in 1965. Since then, they have been adopted worldwide.
Freedom from hunger or thirst: By providing ready access to fresh water and a diet to maintain full health and vigour.
Freedom from discomfort: By providing an appropriate environment including shelter and a comfortable resting area.
Freedom from pain, injury or disease: By prevention or rapid diagnosis and treatment.
Freedom to express (most) normal behaviour: By providing sufficient space, proper facilities and company of the animal's own kind.
Freedom from fear and distress: By ensuring conditions and treatment that avoid mental suffering.
https://www.autocar.co.uk/car-news/busin...nvironment