05-07-2023, 12:08 PM
Why China is crucial to the success of Mercedes-Maybach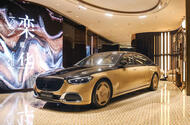 Shanghai was chosen for Maybach's first-ever dedicated 'Atelier' showroom
A combination of luxury and high-end technology has proven a winning formula for the brand in the East
The appearance of a Maybach version of the Mercedes-Benz S-Class on a recent episode of hit US series Succession prompted a debate on UK car Twitter, begging the question: when did you last see one?
Belying its rarity in the UK, Mercedes has in fact made a spectacular global success of its ultra-luxury brand, given that pricing starts at a lofty £173,165. 
In 2020, Mercedes-Benz CEO Ola Källenius promised he would double Maybach sales from the 12,000 achieved in 2019. Last year, Mercedes-Maybach managed almost exactly that: posting sales of 23,400. In the same year, key rival Bentley recorded sales of 15,174, itself a record for the brand.  
The reason Maybach isn't that visible here in the UK is because its success is primarily driven by demand in Asia and particularly China, where Mercedes recently launched the sub-brand's third model: the Mercedes-Maybach EQS SUV, its first electric version. 
The unveiling of the EQS SUV at the Shanghai motor show in April was an acknowledgement of how much Maybach owes to China. Around half its sales go to Chinese customers, revealed Mercedes last year, making the country the brand's number one market globally. South Korea is number two. "Maybach represents the latest in technology combined with the latest in luxury. It's a combination that works well in the Chinese market especially," Maybach boss Daniel Lescow told Autocar at the sidelines of the Shanghai show. 
While brands like Bentley and Rolls-Royce downplay the latest technology, often hiding it, Mercedes-Maybach flaunts it via the same, increasingly large MBUX multimedia touchscreens used on standard versions of the cars. That plays well in China, where luxury customers are on average much younger.
Shanghai was chosen for the launch last year of the brand's first-ever dedicated 'Atelier', a French word meaning artist's studio, indicating that this is no mere showroom. More are being planned globally, with no official word yet on where the next city will be. "It's a very quiet space to have your own Salon Prive," said Lescow. "It's important we go beyond, not just in terms of product but also customer expectations."
Mercedes is deliberately linking Maybach to high fashion. It partnered celebrated US fashion designer Virgil Abloh before his untimely death in 2021. His work with the brand lives on in the Maybach S-Class Haute Voiture, a special edition limited to 150 and a hush-hush price tag likely to be well beyond the £217,200 for the V12-powered Mercedes-Maybach S680 First Class on which it is based. The bouclé fabric lining the interior is repeated in a range of bags and other accessories. "We don't do car shows, we do trunk shows," Mercedes head of design Gorden Wagener said of Maybach at the brand's Economics of Desire capital markets event last year, referring to a type of fashion show.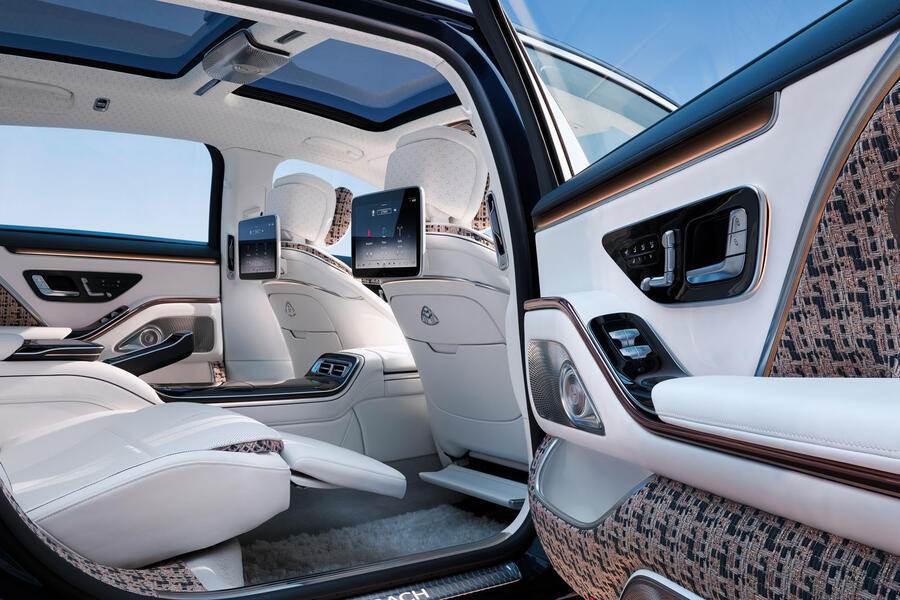 Mercedes has learned important lessons with Maybach. It first revived the storied luxury brand back in 1997 after missing out on the German premium scramble for ownership of Bentley and Rolls-Royce (sold to Volkswagen and BMW respectively). However, the stretched 57 and 62 were not a success, with Mercedes subsequently admitting it lost $439,000 (£352,000) on each model sold.
Mercedes re-launched Maybach again in 2014 but this time it was much cannier. The cars have their own personality led by the trademark grille with its slim chrome bars, but really they are top-spec versions of Mercedes models, something that is made clear by retaining the Mercedes naming structure. 
This ensures that, this time, they are highly profitable. Mercedes doesn't break out Maybach financials but – as part of the company's Top-End Luxury stable of cars including AMG, the G-Wagen and certain EQ electric models – it is helping the firm achieve industry-leading margins, hitting 14.8% in the first quarter of 2023. In those three months, Maybach sold 6700 cars (up 8% on the same period in 2022).
There's no special production facility, either. The luxury interiors are installed on the same line as the regular model, which means for the GLS and EQS SUV, Mercedes' facility in Vance, Alabama. That signature two-tone paint (a £13,650 option on the S-Class) is applied in a special facility on site, with masking for the pinstripe done by hand. Only in Sindelfingen, Germany, for the Maybach S-Class will the car move to a different facility in the production process and only then if a customer orders an option from the Manufaktur bespoke list. 
The line-up is growing. The Maybach version of the EQS SUV joins the Maybach GLS large SUV along with the S-Class, with more models coming. Wagener last year teased a version of the Mercedes SL that will give Maybach its first rival to Bentley's Continental GT. "This would be nothing short of a dream car in all aspects," Mercedes head of development Markus Schäfer said at May 2022's financial markets event. No timing has been given, nor has it for a potential coupé that has been shown as the Vision Mercedes-Maybach 6 Coupé concept. Also without a launch date is the extraordinary Mercedes-Maybach Ultimate Luxury concept, an SUV-saloon confection that Mercedes unveiled in China back in 2018.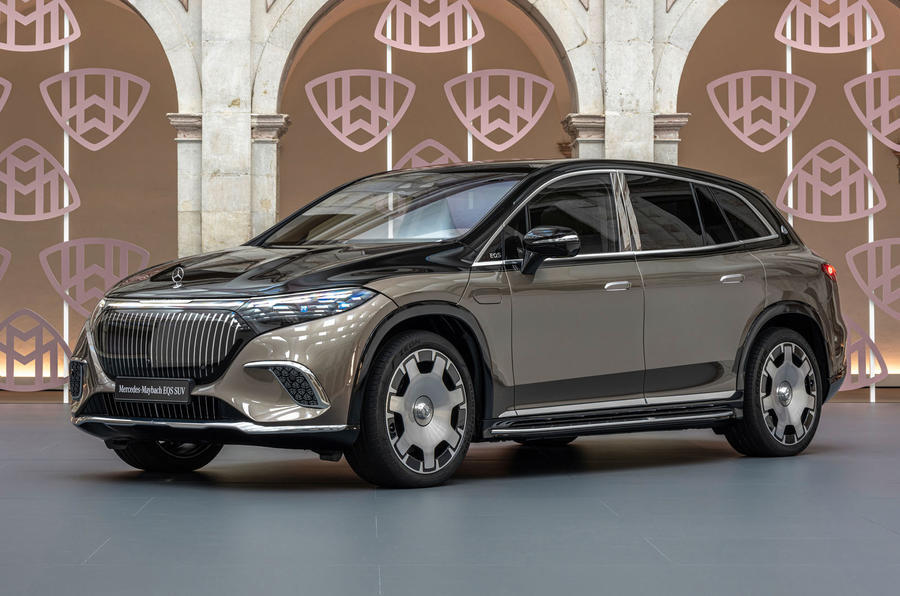 Given the cost of creating a bespoke car for Maybach and bearing in mind lessons learned from the 57 and 62, it's possible both will remain concepts designed more to spark interest in the brand in lieu of traditional marketing.
In the UK, the Maybach you are most likely to see is the GLS 600. Last year that was by far the sub-brand's biggest seller with 68 sold out of a total of 87, according to Mercedes figures, showing that growth in the ultra-luxury sector remains SUV-led. Right now the model is unavailable to buy while the brand prepares a facelifted version arriving in mid-May.
The EQS SUV is set to bolster GLS sales when it arrives in the UK in the first half of next year, but Maybach is likely to remain a rare sight in the UK. The Maybach luxury-tech combination is far more of a hit in Asia, and with foreign brands under pressure from burgeoning Chinese car makers in the bigger-volume sectors, that represents a big win for Mercedes.
https://www.autocar.co.uk/car-news/busin...es-maybach