05-29-2023, 05:03 AM
Why Jaguar Land Rover faces a manufacturing dilemma in China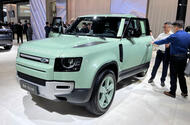 JLR's average sale price in China was £101,000 in 2022, boosted by import models like the Land Rover Defender
JLR suffers low volumes and prices for its locally-built cars while imports generate £101,000 each
Two figures stood out starkly from JLR's most recent results presentation: the average price of vehicles it exported to China last year (£101,000) versus the average price of cars made there with its joint-venture partner (£36,000).
Companies often build cheaper models locally to remove some of the costs associated with importing. However, the price gulf between the two in JLR's case presents it with a huge dilemma. 
Three possible solutions to this exist, all with positive and negative outcomes. 
The first is pulling out of the joint venture with Chery altogether and turning itself solely into an importer of popular high-end models like the Range Rover.
The second is localising the new EMA electric car platform, to replace the Range Rover Evoque and Land Rover Discovery Sport with EV versions, and risk getting swamped by aggressively priced Chinese competition.
Alternatively, localising the Range Rover's MLA platform to take advantage of China's cheaper supply chain – risking cannibalising production in the UK.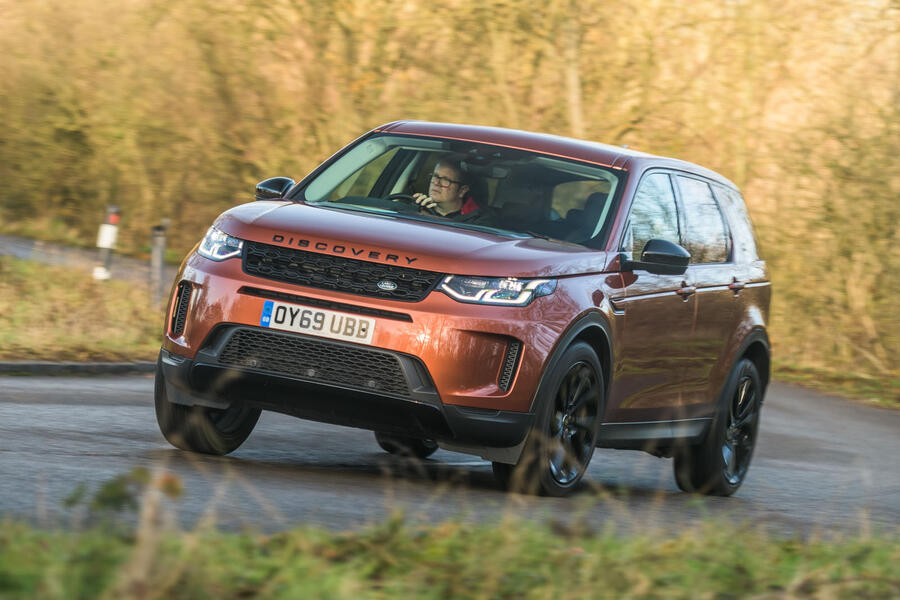 CEO Adrian Mardell acknowledged the problem on an earnings call with journalists last week. "It's tough for the locally produced units, because the competitive environment for them is moving very, very fast, and that impacts on that sales quality," he said, referring to the high levels of discounting across China right now.
JLR is close to making a decision on what happens next with the joint-venture plant in Changshu, near Shanghai. "With our electrified architectures, we do have the capability to put some of those units in China for China if we choose to do so," Mardell said. "Those determinations haven't yet happened but will happen in the next months or maybe quarters."
It's not going to be easy, though. "For JLR, it's damned if you do stay in the JV and damned if you don't," said Michael Dunne, head of China-focused automotive analyst Dunne LLC. "The Chinese, including Chery, are racing ahead in electrics. That's their number-one priority. Global auto-maker partners like JLR are taking a back seat. It's new and unsettling territory for the visiting teams."
The Changshu factory has run at well below capacity since it was inaugurated in 2014, starting with the Range Rover Evoque. The initial capacity was for 130,000, but it was expanded in 2018 to prepare for the launch of the Jaguar E-Pace. An engine plant making 2.0-litre Ingenium petrol four cylinder units was also opened in 2017.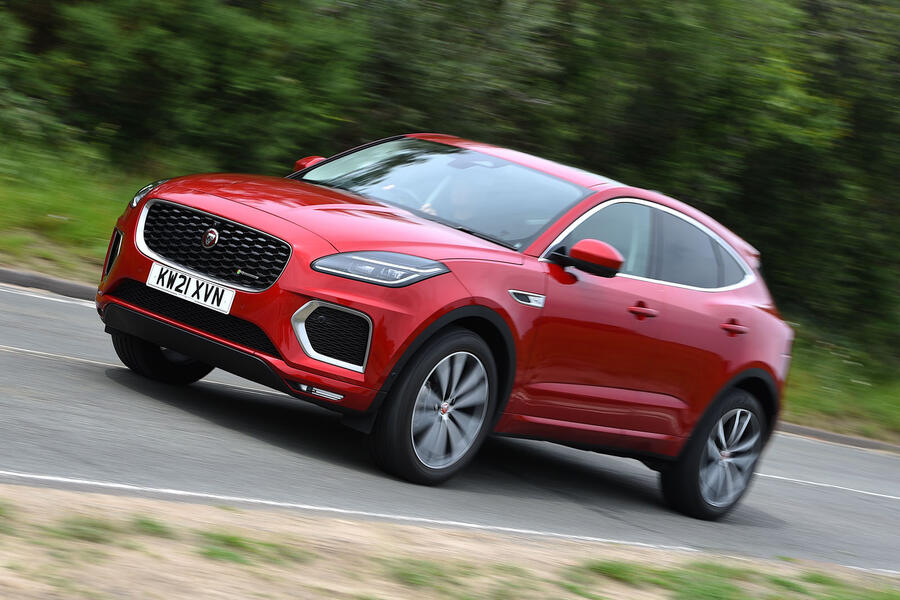 However, in the last financial year (ending 31 March), JLR sold just 50,904 locally built cars in China, led by the Discovery Sport at 15,493. The most locally built models the company ever sold in China was just under 88,000 in the 2017/18 financial year. The E-Pace started production in China in 2019, as planned, but ended last year. 
Mardell told journalists to expect 50,000 typical volumes out of its Chinese plant "going forward", suggesting that JLR is sensibly trying to limit numbers to avoid the aggressive discounting at the lower end of the market.
However, that £36,000 average price for the financial year suggests that JLR is still having to underprice cars, given that the cheapest Jaguar XEL (long wheelbase) starts at the equivalent of £34,400 there. 
China was at the root cause of JLR's plummet into unprofitability in 2018/19 when it was forced to write down £3.1 billion. Back then, it was discounting heavily to drive volumes, with the consequence that neither the dealers nor JLR were making money in the country.
Whether JLR needs the Chery JV anymore is a pertinent question. JLR said the last financial year was its most profitable in China in five years, driven by the high £101,000 average per vehicle revenue it was pulling from the import models like the Range Rover, Range Rover Sport and Land Rover Defender.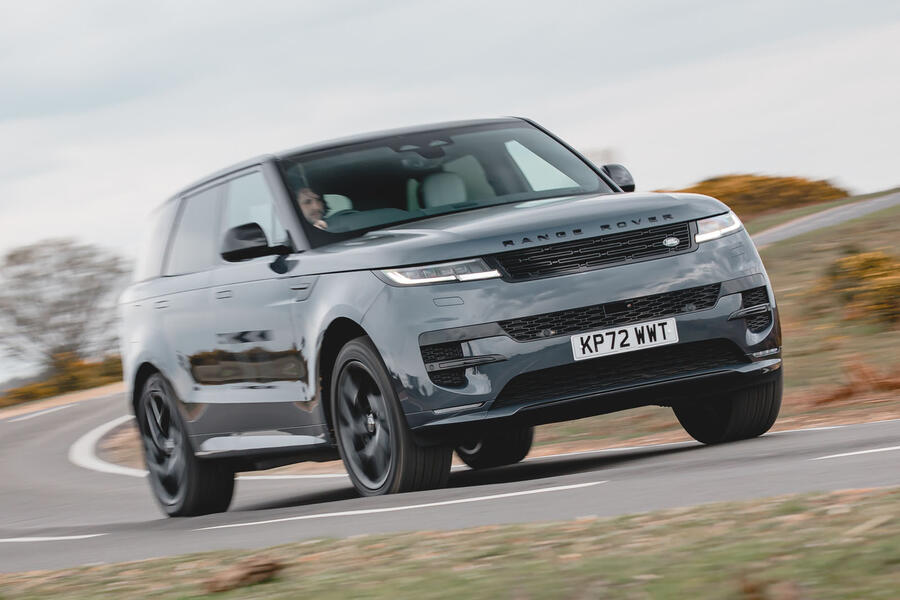 JLR didn't break out sales figures for imports, but Mardell said the company was targeting 50,000 annually going forward, the same as for locally produced models.
Given the locally produced models dragged JLR's average revenue per car figure in China down to £66,000, lower than the global average of just over £70,000, relying on those money-spinning import figures looks to be the winning business case.
While foreign volume car makers are currently suffering in China from a brutal combination of a price war and an increasing lack of competitiveness against fast-moving local brands, premium brands are operating in calmer waters.
"In our segment, the competition isn't as challenged [as] in the base segment," BMW CEO Oliver Zipse said on a recent earnings call.
JLR pointed out that its share of the large SUV market had stayed at 9% for the last three years in China, while its average price per car had risen from £91,000 in 2020 to £101,000 last year.
As in common with BMW, Mercedes-Benz and Audi, JLR is still weak in the growing EV segment. But within the premium market at least, combustion engines still dominate.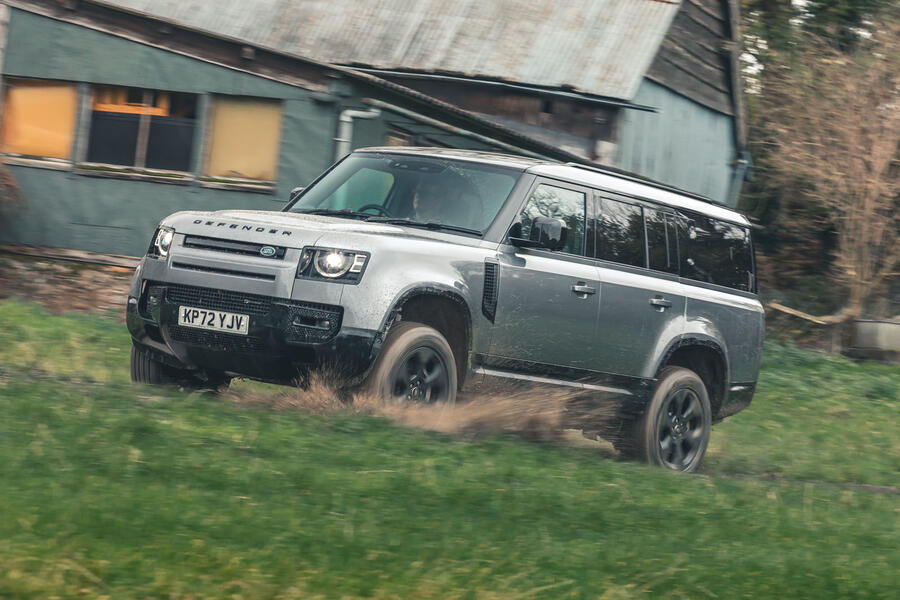 One option for JLR is to take a majority stake in its JV, as BMW did last year when it increased its ownership of the Brilliance joint venture to 75%. Media reports in China last year suggested JLR wanted to pursue that course – against the wishes of Chery. 
Chery itself meanwhile is looking to enter into the premium category with its electric iCar brand, which could further increase antagonism between the two companies.
Chery iCar unveiled a concept at the Shanghai motor show in April showcasing a new compact electric off-roader called the 03, whose rugged design looked to take many design cues from the Defender, including a side-opening rear door.
One focus of JLR's decision will be Jaguar's shift to a luxury EV brand. Last year, around 20,000 of the 51,000 locally built models sold in China were long-wheelbase versions of the Jaguar XE and XF – making China the last place on Earth where you could easily get hold of one the two saloons as production tailed off in Castle Bromwich. As those models are phased out with Jaguar's pivot starting in 2025, JLR has a big hole in Changshu to fill if it decides to keep on producing locally.
Sales of locally built JLR cars in China (JLR figures)
| | |
| --- | --- |
| Year | Sales |
| 2016/17 | 65,023 |
| 2017/18 | 87,774 |
| 2018/19 | 57,578 |
| 2019/20 | 49,976 |
| 2020/21 | 64,319 |
| 2021/22 | 54,035 |
| 2022/23 | 50,904 |
JLR's biggest selling locally built cars in the 2022/23 financial year (JLR figures)
Land Rover Discovery Sport 15,493
Range Rover Evoque 15,153
Jaguar XE 10,445
Jaguar XF 9813
https://www.autocar.co.uk/car-news/busin...emma-china