11-20-2023, 11:26 PM
Why electric cars aren't big in Japan
EV growth in Japan is minuscule
Is Japan late to EVs or has it timed it just right? Turns out it sees other solutions too...
Japan's car makers have always seemingly been at the cutting edge of automotive design and technology.
Except, that is, with electric cars. Stand at the side of the streets of Tokyo, the world's largest city, and you would do well to spot an electric car. I didn't knowingly see one in the best part of a week there, for the recent Japan Mobility Show.
But that shouldn't have come as much of a surprise: from 2016 to 2021, EV sales accounted for between 0.4% and 0.6% of the entire Japanese market, which averaged more than five million vehicle sales a year during that period, according to Jato Dynamics data.
EV sales increased to 1.7% in 2022 and 2.3% this year, to the end of September, but growth is minuscule and there isn't any obvious charging network to support electric mobility either.
Japan wonders why it should be going electric just because the rest of the world is, given the very different energy circumstances it finds itself in. It simply wants to use less fuel – regardless of where it comes from. Using as little energy as possible in Japan is so important that some companies won't turn the air conditioning on in buildings until the outside temperature reaches 28deg C.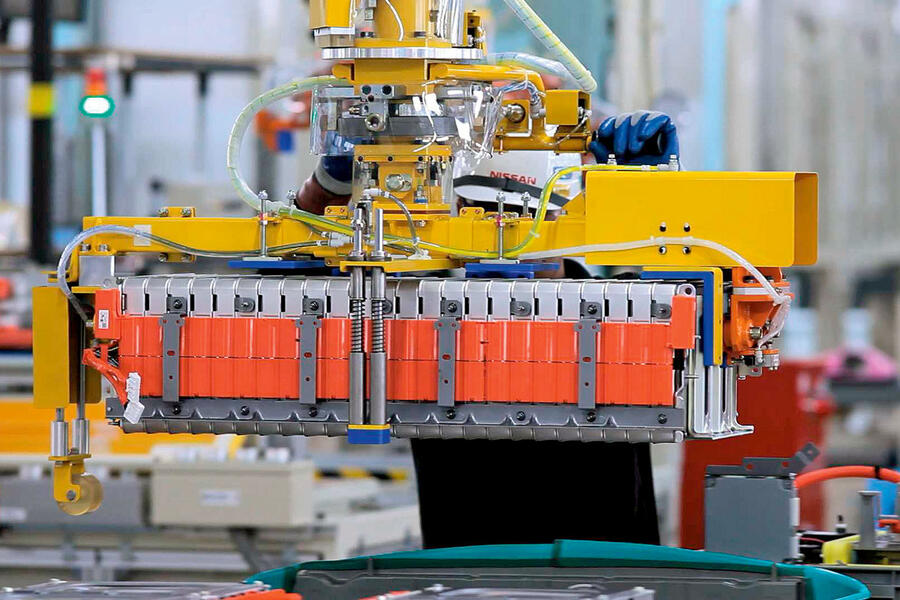 This shows the appeal to Japan of hybrids and their real-world efficiency gains – without using significantly more raw materials or being meaningfully more energy-intensive to manufacture – and hydrogen, with its potential as a power source not just for cars but also the country as a whole.
"In Japan, most of the energy we consume is imported in one form or another," says Mazda chief financial officer Jeff Guyton. "Japan has been more keen to look at a total carbon life cycle than a lot of other countries.
"The economics of power generation in Japan means it is agnostic to all of that. Hydrogen and, I would argue, hybrids are about using less energy, period, or being more flexible about energy sources.
"There is an ability to think differently about what carbon-neutral looks like. If it's carbon-neutral, it doesn't matter [what it is]. It doesn't have to be EV. It just needs to be carbon-neutral to support environmental goals. It's very pragmatic."
Europe has legislated in favour of electric cars based on tailpipe emissions. Guyton's view that this prescribes the solution, as well as the target, echoes that of Stellantis boss Carlos Tavares, a vocal critic of European law makers.
Tavares said he learned that law makers were "dogmatic and naive" in 2022 after a dinner with French president Emmanuel Macron – in not simply setting the automotive industry the goal of carbon-neutrality but rather the means it has to get there: zero emissions at the tailpipe.
In Japan, no such legislation in favour of electric cars exists and the uptake of the EVs that are offered has been so slow that at times even India has sold more electric cars than Japan.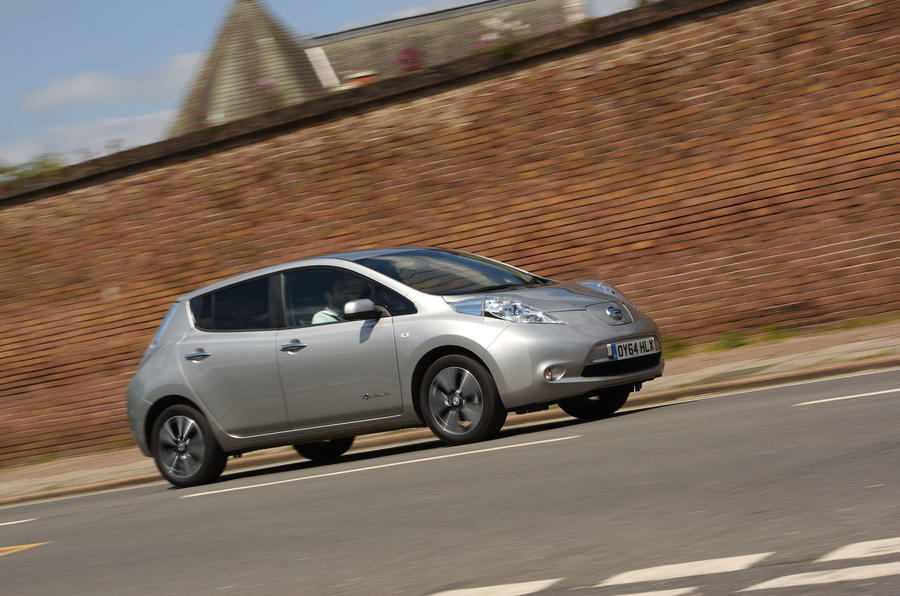 Despite Japan's position as the birthplace of the first mass-produced electric car with the Nissan Leaf, domestic buyers have simply shunned EVs and looked elsewhere in pursuit of more efficient motoring, such as hybrids and downsized, kei cars, a local market quirk that is all about keeping the cost of new small cars low.
In Europe, various legislative demands on the industry, including for EVs, have added costs that mean our own city cars have been practically extinguished because they are uneconomic for car manufacturers to produce.
EVs are fast becoming an inevitable dominant powertrain source elsewhere. China has made EVs for both home and export a key part of its industrial strategy, while even America has set aside trillions in subsidies to boost EV manufacture and uptake as part of the Inflation Reduction Act.
While Nissan was first to market with the Leaf back in 2011, it took until 2022 to launch its second EV, the Ariya. It's only really because of the huge global reach of the likes of Nissan, Honda and Toyota that Japanese car makers have started to produce multiple EV models; they are in response to market shifts outside of Japan's borders.
"Japanese auto makers have been behind the curve in the transition to electric vehicles, which is not like them," says Sam Fiorani, vice-president of global vehicle forecasting at AutoForecast Solutions.
"Traditionally, Toyota, Honda and Nissan are leading the charge into new areas such as small cars, small trucks, SUVs and hybrids.
"Believing that hybrids, including plug-in hybrids, would fill much of the drive for better emissions, they delayed investment money needed to develop modern EVs. While the push towards EVs was largely emissions-driven, it has also been powered by the need to appeal to the huge Chinese market."
In Japan the tide is now turning towards EVs, their seemingly inevitable growth prompting a belated response from the country's car makers. Toyota chairman Akio Toyoda confirmed plans in late 2021 for Toyota and Lexus to launch 30 new EVs by 2030 as part of a 11-digit investment programme and revealed the first of them at the recent Japan Mobility Show.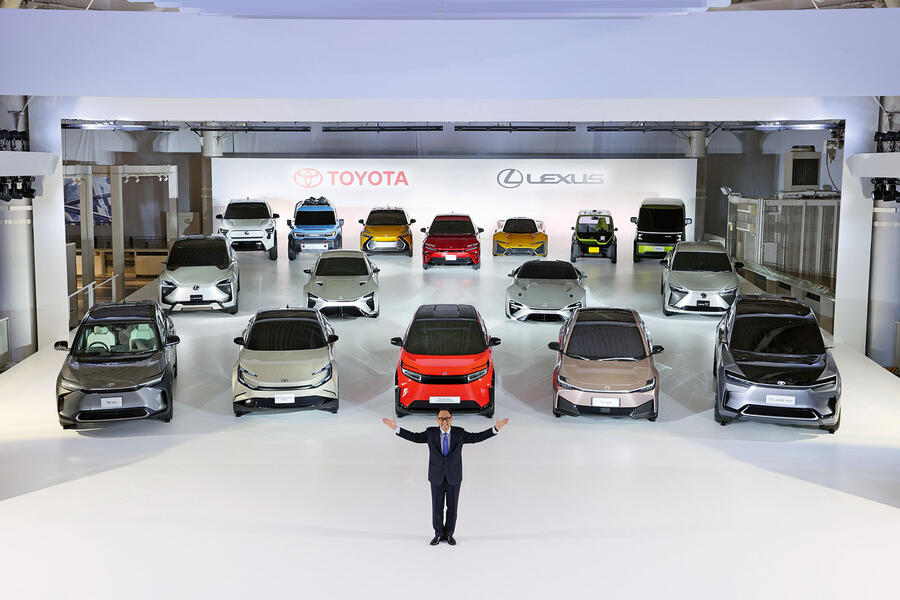 Here, Nissan also showed off five new electric concepts and CEO Makoto Uchida made headlines when he said that Chinese car makers had provided a "wake-up call" to the existing set on electric car development.
Demand for imported models into China, a huge cash cow for foreign car makers, has also cooled with the rise of domestic EVs.
"Coinciding with Toyota's decision to focus on new EVs, the Chinese market turned cold to foreign brands, especially Japanese and Korean brands," says Fiorani.
Toyota global chief communications officer Jun Nagata, who is on the organising committee of the Japan Mobility Show (which replaced the Tokyo motor show, last held in 2019), rejects suggestions that Japan had been slow with EVs and says the industry had instead been busy "developing other automotive technology".
He accepts, though, that BEVs were a "crucial missing piece" and Japan was now accelerating development but cautioned that needing to develop new models for almost all of the world's major car markets, with wildly different costs and needs, means the future for a global giant like Toyota will always be "multi-pathway".
Even if Toyota does fulfil Akio Toyoda's ambition of 3.5 million BEV sales by 2030, that will still be only around 30-40% of its global sales.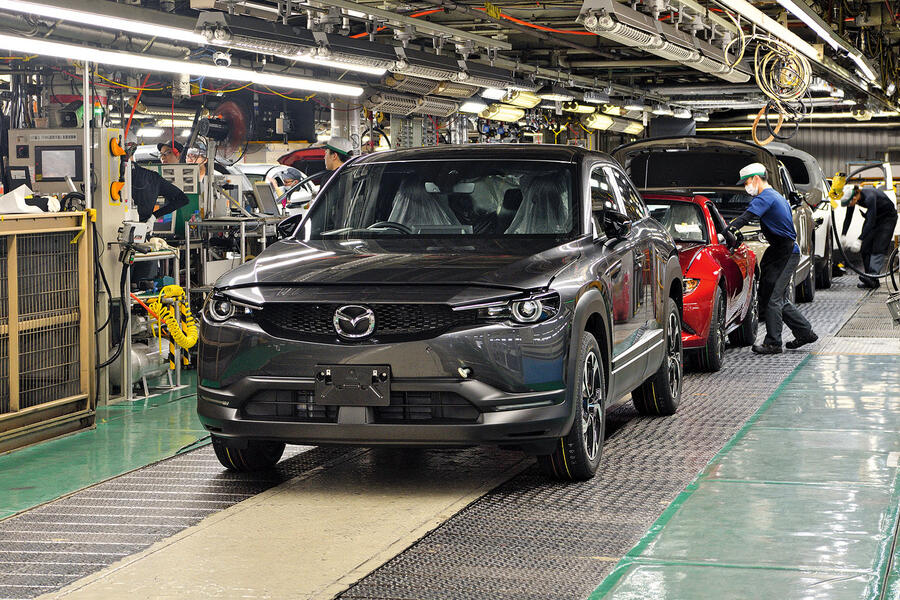 Where it has made EVs so far, Japan has on occasion done them differently, with some of its car makers deliberately going for smaller batteries – the likes of the Mazda MX-30 and Honda E. This is a worthy idea that has regardless been shunned by buyers.
"From a consumer standpoint, people often think that bigger is better, right?" says Guyton. "The MX-30, I think, offers people a usable daily driving range. Doesn't it make sense that if you have a 30-something kWh battery instead of a 100kWh battery, then three people can have those precious resources that are in that battery?
"Then we've got three drivers who are ostensibly driving carbon-neutral instead of just one. It's very logical and goes hand in hand with pragmatism in Japan."
Lexus design boss Simon Humphries says: "Costs can come down [for EVs] if the acceptance of range comes down. Customers can decide."
The EVs being developed by Japan now – as showcased at the Japan Mobility Show – seem to have far greater commercial appeal and bigger batteries, including the first model atop a new modular Toyota/Lexus architecture that will give a range in excess of 600 miles in a standard saloon.
But intriguingly, they arrive at a time when demand for electric cars in many markets is cooling, including in the UK, where their growth has stalled at just below 17% of the market.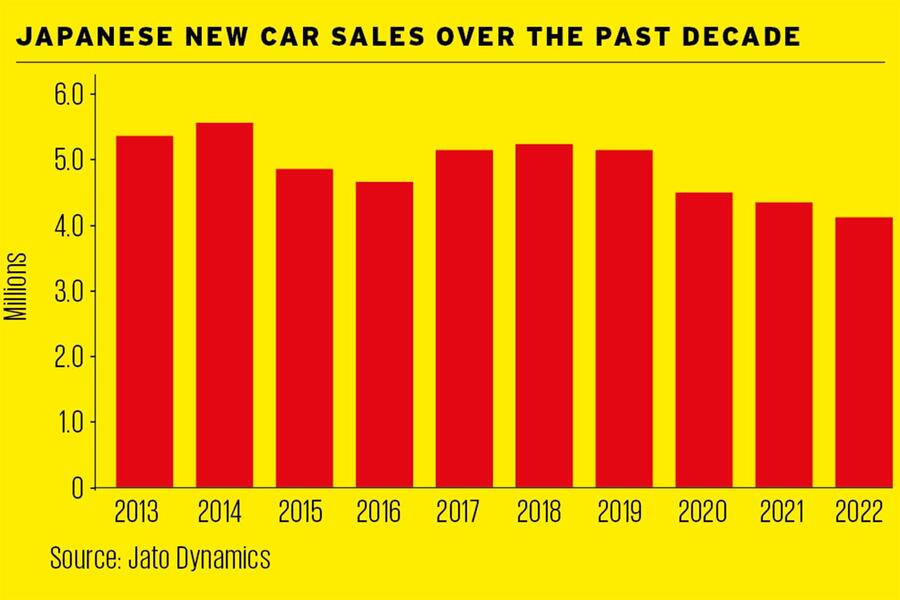 "The sudden softening of the EV transition arrived just after announcements of modern EVs being developed by the big three Japanese auto makers," says Fiorani. 
"By the time they hit the streets in two to three years, these EVs may hit the second wave of market growth. In the meantime, their revenue and profits are less affected by the oversized electric investments made by many of the world's largest car makers.
A look inside the trends of the Japanese car market
Sales in Japan grew to almost six million vehicles a year at the turn of the century, but demand has since cooled to around five million, which still makes it the world's third-largest car market after China and the US.
Felipe Munoz, senior analyst at Jato Dynamics, calls it "a mature market, saturated, protected and still reluctant to the adoption of EVs". 
The best-selling cars list in the country is static and "basically does not change", according to Munoz. The Toyota Prius was the nation's best-seller in 2016, but every year since it has been a kei car called the Honda N-Box.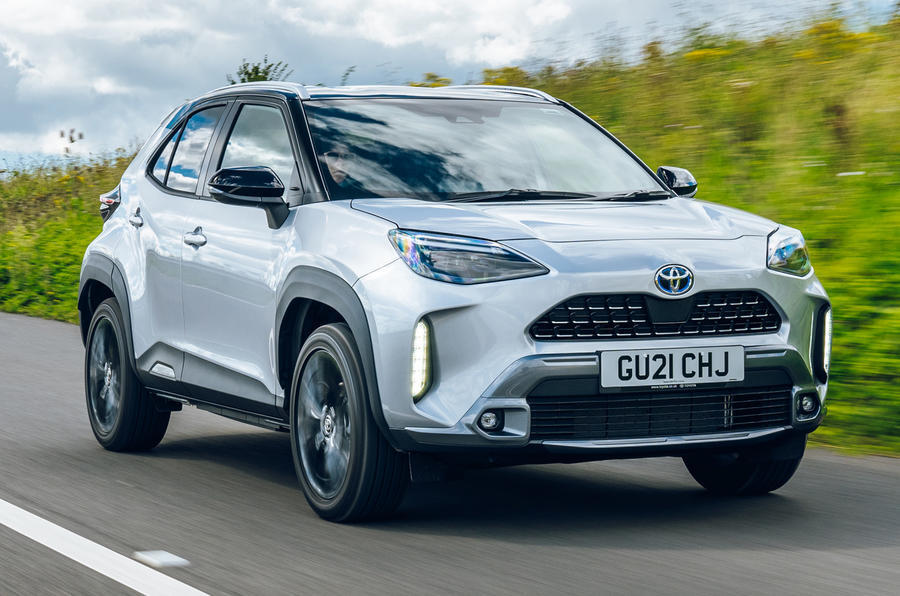 "Kei cars continue to lead, along with some compact models from Toyota and some small MPVs," says Munoz. "The other peculiarity of this market is the low traction of SUVs. It is basically the only market in the world where SUVs are not popular. However, this has started to change with the Yaris Cross." Indeed, that car has been among the top 10 best-sellers every year since its 2020 launch.
More broadly, Munoz says the Japanese market is "quite closed to imports in order to protect the local industry", but the slow-to-non-existent electrification uptake has in turn held back the country in terms of its international decision-making clout.
"This fact has had an impact on the market: the kei cars are made only for Japan without an export potential, and electrification has not taken place as in other developed economies," says Munoz. 
"It is simply not aligned to the global trends because of this, and because of the strong dominance of Toyota, which has invested a lot in hybrids.
"The strong global presence of the majority of the Japanese brands helps them to consolidate their dominance at home. Although a big part of the models sold in Japan are exclusively for that market, the Japanese car brands can finance this, in a world where products tend to be global, with the positive results abroad."
https://www.autocar.co.uk/car-news/new-c...g-in-japan