05-03-2022, 04:15 AM
Why have the Euro 7 emissions regulations been delayed?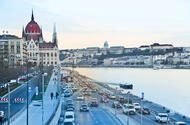 Image credit: Getty
EU and car industry in crunch talks over new regs that could kill combustion engines
European car industry bosses are believed to be locked into at least two months of intense negotiations with European Union officials over the final shape of the proposed Euro 7 pollution regulations.
According to one industry insider, car makers are facing the possibility of having to both significantly increase the cost of future internal combustion engine cars and slash the production of cheaper and smaller models.
City cars and superminis could be priced out of the market by the demands of Euro 7, potentially leading to plant closures and significant redundancies, insiders say.
Indeed, some manufacturers have gone on the record regarding the issue already, with Nissan saying that it won't produce new engines to meet the fresh regulations. It fits with the firm's plans around electrification but still is quite the statement. Euro 7 was expected to come into force by 2025. The delays in rubber-stamping the proposals have also left the car industry deeply concerned that it won't have time to complete the significant re-engineering and testing needed to make Euro 7-compliant models.
For Autocar Business webinars and podcasts, visit Autocar Business Live
As Autocar revealed last year, the Euro 7 Consortium for Ultra-Low Vehicle Emissions (Clove) working group had suggested that future ICE cars would have to meet extremely strict pollution targets in all driving circumstances – including under acceleration and when towing, for example.
Critics said the proposals were so demanding that they would be difficult to actually monitor with current mobile testing equipment.
The Euro 7 regulations, which concentrate on tailpipe pollution rather than CO2 emissions, should have been announced in late 2021 but have been delayed twice. The last deadline was this month, but our sources say the proposals are now due in July.
One insider told Autocar that the EU had given Clove such an open-ended brief that the result could easily hasten the end of most ICE vehicles, well before the EU's 2035 deadline.
They explained: "Clove wasn't asked to consider customer affordability for the Euro 7 regulations. This allowed the engineers to explore the most demanding parameters possible. Inevitably, this has emboldened some to see an opportunity to turbocharge the shift to EVs by the European industry."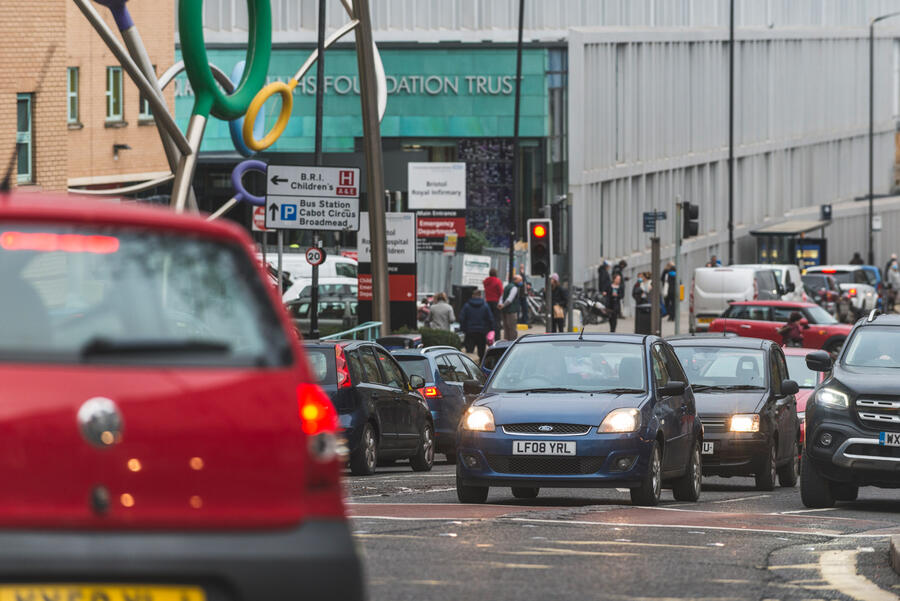 The source added that the absence of leaks about the delays to Euro 7 suggests the negotiations are now taking place at the very highest political levels, possibly indicating an impasse between the car industry and the EU.
"My guess is the industry is telling the EU that the Euro 7 proposals are so strict that smaller and cheaper cars will start to be phased out from 2025," our source said. "That will mean lay-offs and closures.
"The industry is also likely to suggest that if a purist form of Euro 7 goes ahead, it will have to pivot to majority-EV production much more quickly than planned, and that it will demand significant subsidies for EV production and sales and a huge state investment in EV charging networks as a consequence."
Without moderated Euro 7 legislation, the EU has found itself facing either serious cuts in European ICE car production or the need for even greater EV subsidies.
"I'm sure the EU won't be happy that it has strengthened the industry's hand, albeit inadvertently, via Euro 7," our source said. "In the end, this comes down to cash. Can the EU afford a 2025 shift to EV production?"
Even before the recent boom in commodity prices, European car industry bosses expressed concerns about pricing many out of the new car market.
Stellantis boss Carlos Tavares said earlier this year that EVs cost 40-50% more to build than ICE cars and warned: "There's no way we can transfer 50% of additional costs to the final consumer, because most parts of the middle class won't be able to pay."
However, influential lobby group Transport and Environment is strongly opposed to Euro 7 being watered down. It has said that if the industry gets its way, the EU risks putting almost 100 million more "high-polluting" cars on its roads from 2025 to 2035.
"We have one last opportunity to introduce stricter emissions standards to reduce toxic emissions from ICEs, make air safer to breathe across Europe and make towns and cities healthier and cleaner places to live in," it said.
The problem, as the industry and the EU are currently facing in their negotiations, is that achieving the lowest levels of pollution "technically possible" won't just notably increase the price of ICE cars, it could also result in smaller and more affordable cars being withdrawn from the market, resulting in many job losses.
While the logic of this approach could bring forward mass-EV manufacturing in the EU, serious issues of affordability remain. Indeed, last week, a research company told Bloomberg that the huge rise in the costs of crucial commodities such as lithium and nickel could increase that of EV battery packs by as much as 40% by 2024.
The next two months could be the most important to the European car industry in its 130-year history. If the EU presses on with Euro 7 as proposed, the ramifications will be enormous.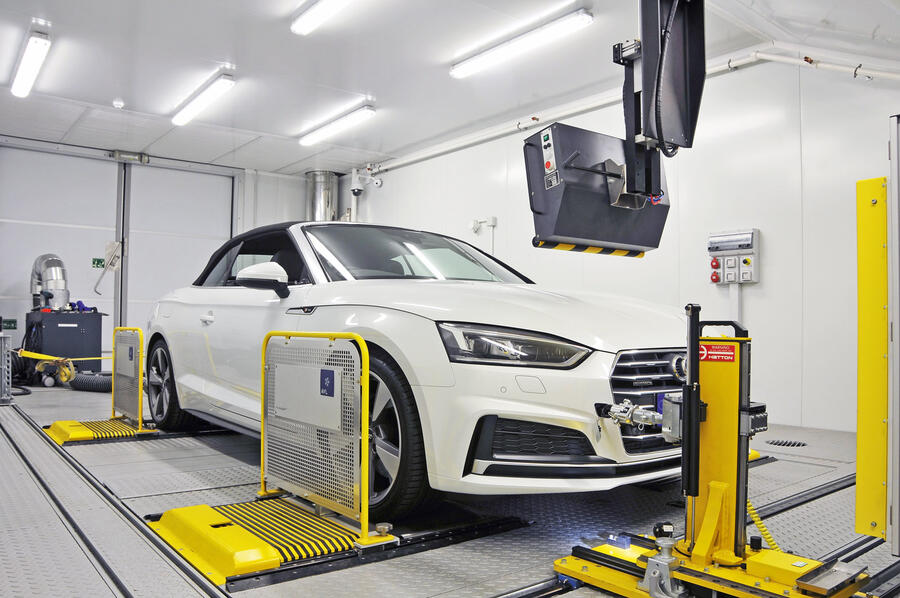 The battle between economy and emissions
The EU has arguably long been playing catch-up in terms of tailpipe pollution regulations, having been more concerned with fuel economy. The US, led by California, has been doing the opposite.
Californian pollution laws arrived in 1975, but the Euro 1 pollution regulations didn't come into effect until 1992. By today's standards, they were pretty lax, but they did result in the introduction of catalytic convertors and unleaded petrol, albeit 17 years behind California.
Euro 2 arrived in 1996, but the main effect was a big reduction in the generous allowance for CO levels.
In truth, the EU was more interested in reducing CO2, and after the Kyoto Protocol, it required car makers to lower the average CO2 output of their new car fleet by around 4g/km (or 2%) per year between 1998 and 2009.
In 2009, the UK introduced a new tax regime to further push new car buyers into "low-CO2" diesels.
In retrospect, it obviously made sense for European car makers to prioritise diesel to improve economy while not having to worry too much about pollution under EU laws.
Indeed, when Euro 5 arrived for all new diesel cars from 2013, the NOx limits were 0.06g/km for petrol engines but 0.18g/km for diesel ones – a level three times higher. Volkswagen infamously transgressed the EU-US pollution divide by selling frugal diesel engines without NOx-cutting AdBlue injection in the US. But US pollution rules allow for new cars to be selected randomly and tested in the real world, which is how Volkswagen was caught.
After Dieselgate broke in the US, the EU investigated Euro 5 diesel engines, claiming to find cheat software (the engine management recognising when a lab test was being carried out) and accused car makers of gaming the system by using shutdown devices that allowed increased pollution at certain ambient temperatures.
Ironically, the much more rigorous Euro 6 rules (which cut NOx levels for diesels to 0.08g/km) arrived in the very same month as Dieselgate. But the EU's lab-based testing regime was now entirely discredited, so just two years later, in September 2017, the RDE (Real Driving Emissions) pollution and economy tests were introduced.
The hyper-strict pollution proposals for Euro 7 could therefore be seen as a direct reaction to Dieselgate and the EU finally out-legislating even California.
How the US has tackled air pollution
The first real attempts to clean up tailpipe pollution and the resulting smog came in the late 1960s in California.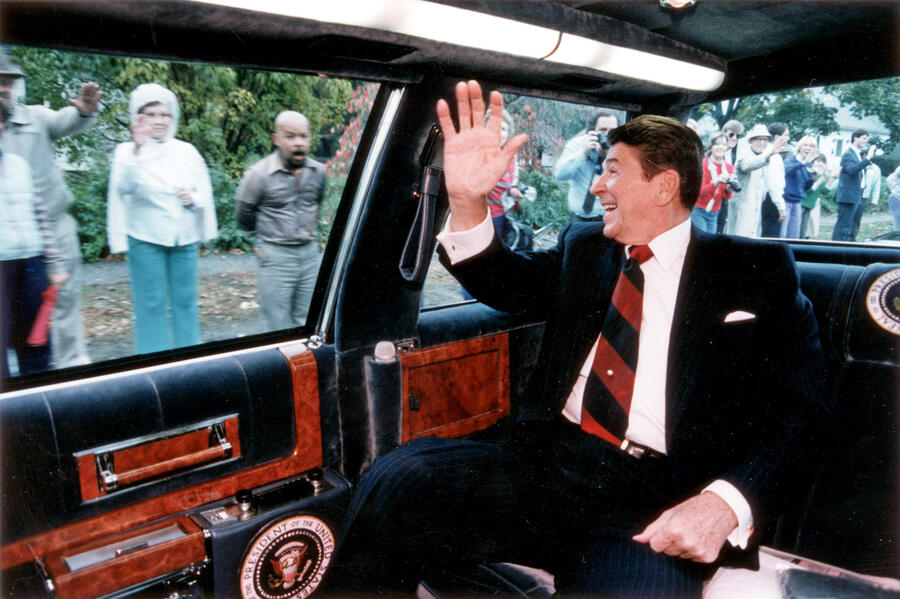 After a famous Los Angeles smog incident in 1943, it was established in the early 1950s that exhaust gases and LA's topography had combined to cause the problem. California was the first to establish laws to clean up the atmosphere, which governor Ronald Reagan signed to create the State Air Resources Board and the 1967 Federal Air Quality Act.
Classic car enthusiasts might remember the 1975 model year was a turning point for emissions control, when European car makers had to throttle their engines to pass US pollution laws.
For example, the Opel GT coupé (which was a popular car in California at the time) had a 120bhp engine, but when it was 'smogged' for 1975, it fell to just 75bhp.
The US kept the pressure on for another 20 years, leading to the production of petrol and CNG cars with such small pollution footprints that they were categorised as Super Low Emissions Vehicles, emitting 90% less tailpipe pollution than standard petrol vehicles.
Attempts to regulate fuel economy began at state level in 2007, before the Barack Obama administration brought CO2 emissions under national law in 2012.
https://www.autocar.co.uk/car-news/busin...en-delayed