09-03-2023, 05:46 AM
Why is Vinfast more valuable than Ford, GM and BMW?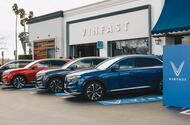 The Vinfast VF8 has just gone on sale in the US
Vietnamese car maker became the world's third most valuable as stock shot up in price after listing
Vinfast's inevitable slide down the rankings of most valuable car makers based on share price has already begun after the Vietnamese newcomer was briefly worth more than Porsche following its recent listing on the US Nasdaq stock exchange.
But how did this debt-ridden, loss-making start-up come to be worth a theoretical $160 billion in the first place? Is there anything about Vinfast's future potential that suggests that this wasn't just a replay of the EV stock-price bubble that gripped investors in 2021?
Vinfast was founded in 2017 by Vietnam's richest individual, Pham Nhat Vuong, as part of his Vingroup empire and has undergone a dramatic journey since.
The company tapped knowledge and parts from both BMW and General Motors to launch a range of combustion-engined vehicles in Vietnam, only to cancel their production last year to concentrate instead on electric cars.
The EV switch was the trigger for the company's global expansion, including to the US, where the VF 8 mid-size electric SUV has just gone on sale, and Europe, starting initially this year in France, Germany and the Netherlands.
Vinfast has pitched its all-SUV line-up as a near-premium alternative to more expensive rivals with a focus on digital connectivity.
It sought to leverage what it considered to be a market advantage to list on the US stock market, initially targeting a conventional IPO but moving to the easier SPAC method (taking over a pre-listed company set up by investors especially for that purpose).
Vinfast listed on 15 August on the tech-focused Nasdaq exchange with a self-calculated valuation of $23-25 billion – an ambitious target based on what it thought would be a near-equivalent, American firm Lucid.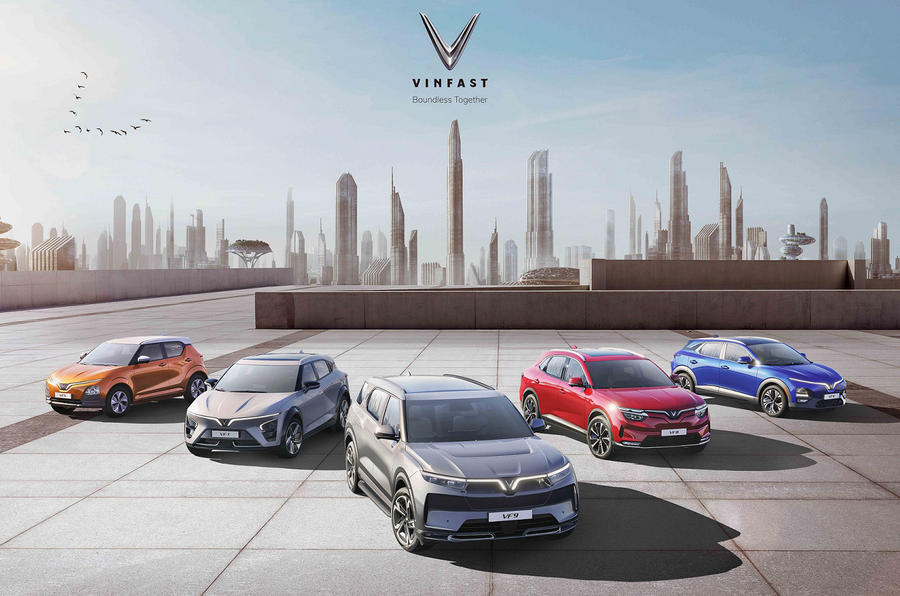 Then came the extraordinary leap in share price. By 26 August, it was worth $160bn, based on a valuation that calculates the price of the floated shares and extrapolates that against the remainder of the company's stock still held privately.
Because he still held 99% of that stock, Pham then wasn't just Vietnam's richest person but one of the richest globally. 
Vinfast's worth based on share price soared past car makers such as Ford, GM, BMW, Mercedes-Benz and even overtook Porsche to settle into third place behind Tesla and Toyota.
Market-watchers remained unconvinced by the stock's value as it soared. Vinfast's newfound worth was "wholly unsupported by fundamentals," wrote Sandeep Rao, head of research at trader Leverage Shares, on the investment website Seeking Alpha; and Gary Black, a long-time Tesla investor, tweeted: "Here's something both $TSLA and $TSLAQ [Tesla believers and detractors] can agree on: Vinfast Auto shouldn't be worth more than Rivian, GM or Ford."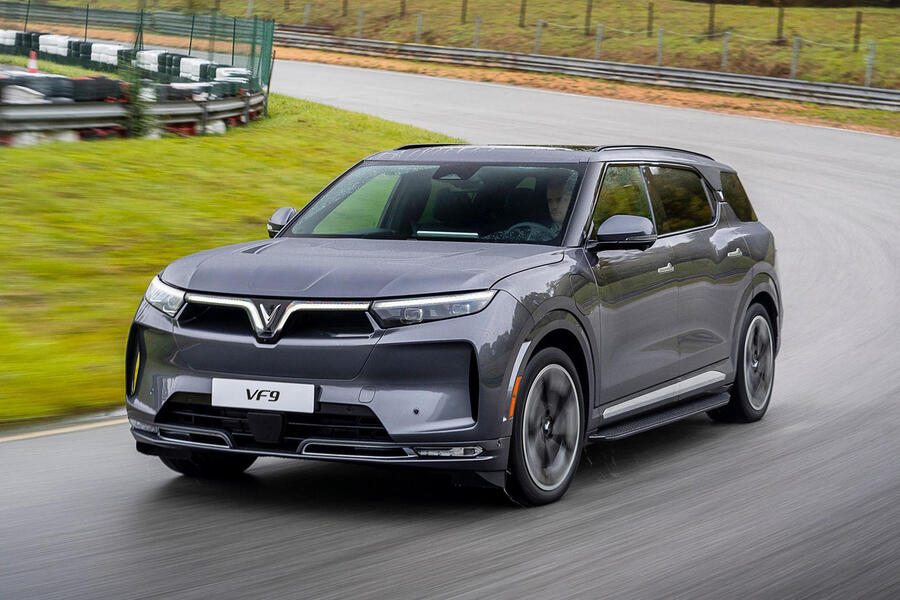 Black pointed out that Vinfast had shipped only 11,300 EVs in the first the first half of the year, compared with Rivian's 21,000.
Rivian is an apt comparison, given that it went through its own crazy stock-market cycle. On 5 December 2021, for example, the American start-up was the world's fifth most valuable car company, worth $114bn. Lucid was seventh, valued at $91bn.
The realities of the car business, along with a much less heated stock market (or so we thought), brought both back down to earth. 
As of 30 August, Rivian was the 23rd most valuable car company, with a market capitalisation down to $22bn, while Lucid was the 29th, worth $14bn. 
Polestar, another listed EV start-up, is another good data point when evaluating Vinfast. The Volvo sibling delivered 21,200 cars in the first half of the year, double that of Vinfast, but is worth just $8bn.
Assuming that buyers of Vinfast's shares saw some value in the company and weren't just motivated by fast-in, fast-out profit-taking, what stood out?
Vinfast claimed in its prospectus posted to the Securities and Exchange Commission (SEC) that it's able to keep costs low by importing from Vietnam, where labour rates are around $2.1 per hour, or 17-20 times lower than in France, Germany or the UK. It also said it sources 60% of parts locally for its EVs, excluding batteries (a big exclusion).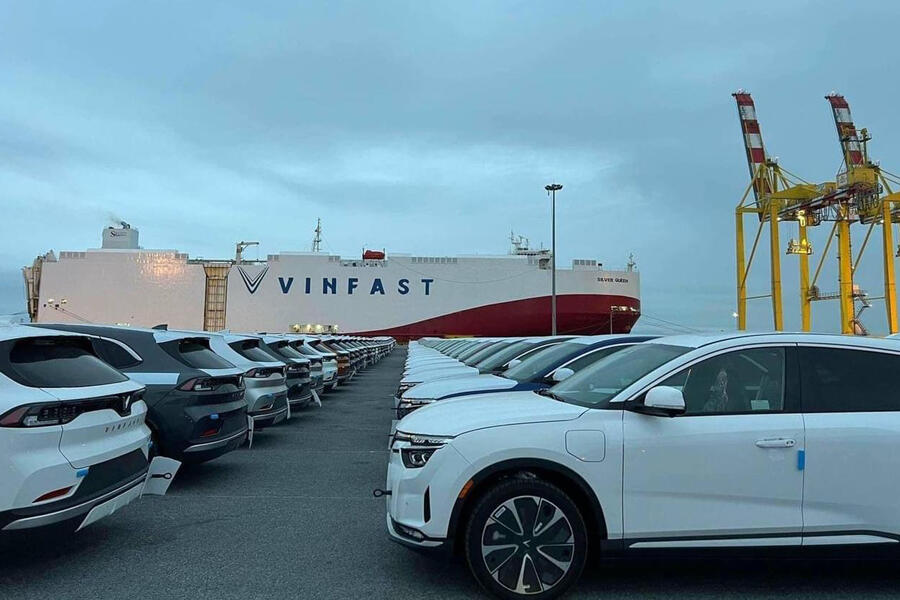 Vinfast is further along its manufacturing learning curve than some automotive start-ups, having delivered around 105,000 vehicles and 182,000 e-scooters to the end of June.
It has a full range of EVs in its pipeline. The VF 8 is being followed in the US and Europe by the larger VF 9, while smaller SUVs are being rolled out in Vietnam. All were designed by Italian agency Pininfarina.
Vinfast can also call on the financial clout of Pham and the rest of the Vingroup. Now that the low-interest 'cash for free' period of investment is over, once promising automotive start-ups like Arrival are now struggling to find additional finance to help them over the long period of initial unprofitability. Vinfast, meanwhile, has benefit from loans totalling $8.2bn from Vingroup, with a further $2.5bn - $1bn of that from Pham himself – in the pipeline.
Vinfast has to export to grow, because its own vehicle market is tiny (around 300,000 last year) compared with the one that Chinese start-ups such as Nio or Xpeng can call on (22 million).
But it does have a leg up again from the many divisions of Vingroup. For example, Vinhomes provides Vinfast vouchers to property buyers. Since 2020, Vinhomes has paid almost $500 million to Vinfast for the voucher programme, according to the Vinfast prospectus filed with the SEC.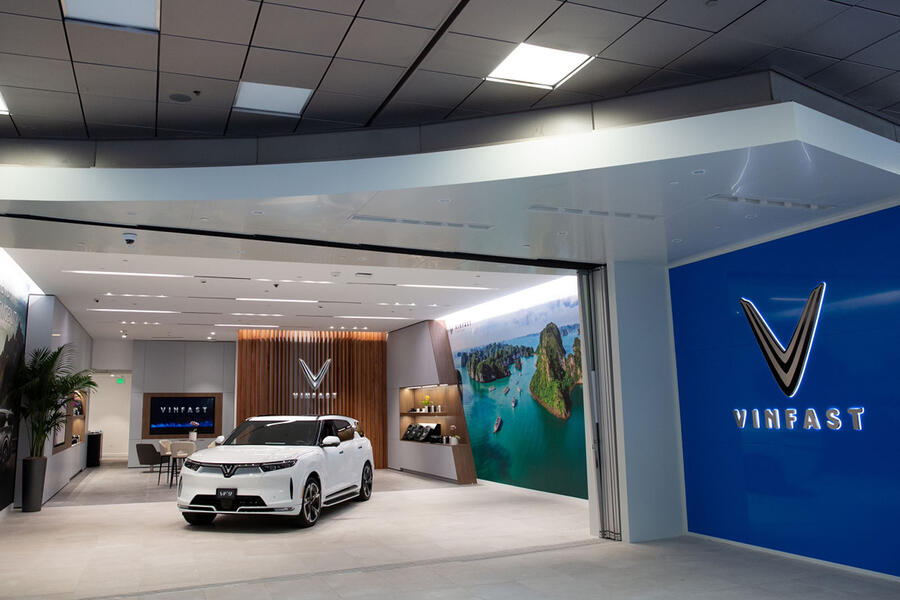 To promote its cars, meanwhile, Vinfast offers vouchers to Vinpearl holiday resorts and hotels. And it has a big contract to sell more than 30,000 electric cars and 200,000 electric scooters to Vingroup-owned taxi company Green Smart Mobility.
Vinfast's future is dependent in the short term on Pham's appetite for losses, which totalled $600m in the quarter ending 31 March. The billionaire is clearly in this for the long haul, given the amount of money already sunk. Vinfast even broke ground on a new US factory in July that it says will have a capacity of 150,000 when it comes on stream in 2025. However, the Vingroup has called a halt on a previous investment into mobile phone and smart TV production after it failed to generate significant returns. 
Vinfast also has a way to go on the product itself. The VF 8 has been poorly received in the US. For example, Edmunds wrote that it would "would prefer to drive just about anything else in this class", while Motortrend's verdict was headlined 'Return to Sender'. InsideEVs' headline was just 'Yikes'.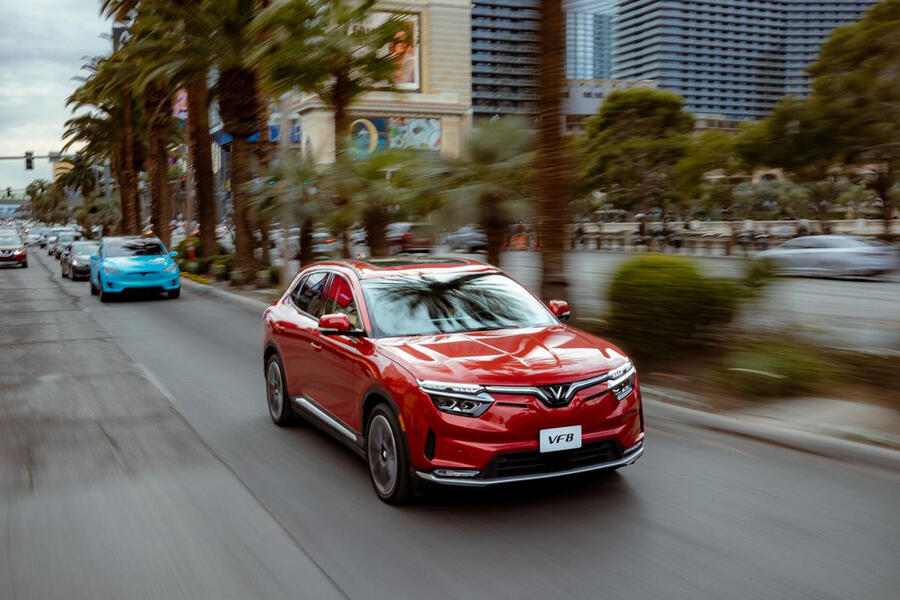 So no, Vinfast probably isn't worth more than Porsche, BMW or even Rivian or Polestar. And the stock market might already be coming to that conclusion. As of 31 August, the company's valuation had fallen below Porsche, at $96bn, well down from its $160bn high point and just above Chinese giant BYD.
The fact that just 1% of stock is being traded is "likely the reason behind the extreme volatility", SL Investments wrote on Seeking Alpha.
"The company's valuation is simply unsustainable," the investment firm concluded. "[We] strongly believe that investors should sell Vinfast."
https://www.autocar.co.uk/car-news/busin...gm-and-bmw