09-18-2023, 03:23 PM
Why the tyre market is getting its biggest shake-up in a generation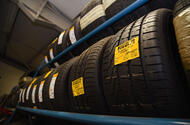 There are currently more than 700 tyre brands in the UK
Asian tyre brands are, like their car-making compatriots, bringing in high-quality, advanced products for lower prices
Asian tyre brands are set to create the biggest shake-up to the premium tyre market in a generation as they look to snipe customers from traditional marques, the boss of Pirelli has told Autocar.
This impending push, especially from China, will mean rivals will "quickly catch up, both in quantity and quality terms", predicted Piero Misani.
"In a competitive world, like the automotive one, you always have to watch carefully what competitors are doing," he said.
"In the past, we were used to looking at the traditional competitors, but today we have to have a wider view. We can't neglect that there are newcomers, especially from Asia or China itself, that are extremely aggressive and are progressing fast.
"It isn't just a matter of innovation only, but it's a matter of speed of innovation, so they're catching up."
These new brands will be looking to follow in the success of their compatriots. 
A prime example is China's Triangle. A decade ago, it was used as 'a typical economy alternative' by some major European firms when demonstrating new premium tyres. Now it has launched its own high-performance Sportex range and is being tipped as one of the industry's future leading brands.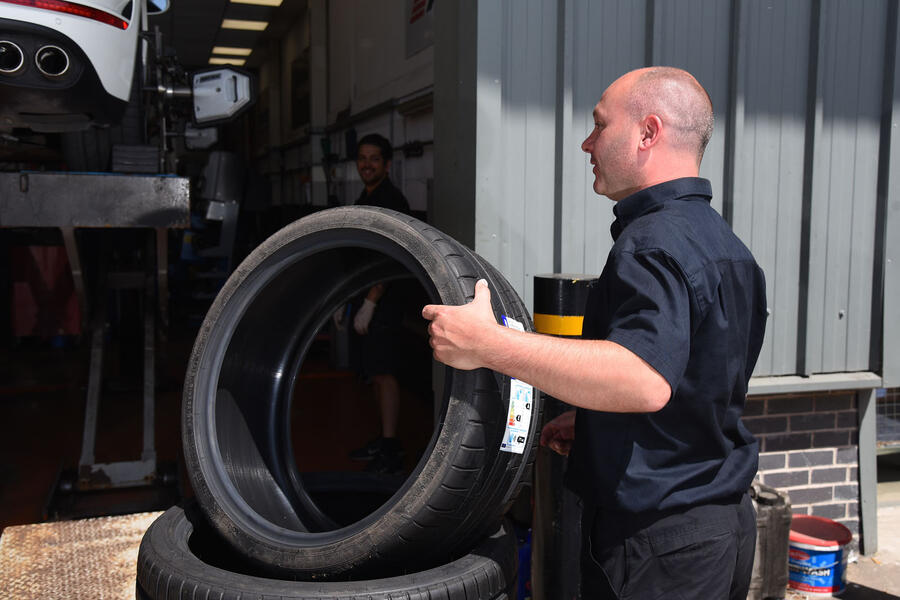 Another, Japan's Falken, which turned 40 this year, was once seen as a budget tyre but is now positioned as a mid-range brand and often embarrasses more expensive rivals in the respected independent tyre tests, according to European chief corporate officer Andreas Giese. As a result, the brand has subsequently gained original-equipment approval by several car makers, including Mercedes-Benz. 
This push from the far east isn't a bad thing, though, according to Misani, because as the newcomers push to keep up, the established brands will have to drive forward harder to develop new technology and "again set a gap versus somebody who is catching up".
"That's why we have to look at them carefully but also be fast with innovation in order to set a gap," he said. "They're dangerous. They're investing a lot. They have a lot of resources. They're clever. But you must be better than the others."
One of Pirelli's new innovations is a remarkable one: tyres that talk to one another.
Called the Cyber Tyre, the goal is for rubber that will be connected to a data network, such as 5G, to alert other vehicles to upcoming road issues, such as potholes, wet surfaces or areas of low grip. These cars can then adjust settings accordingly to optimise safety. It also paves the way for a more advanced use within autonomous vehicles.
"We started a couple of years ago," said Misani (pictured below, right). "We're already enlarging the application and we do think that it could be really the next step, the next revolution in the world of tyres.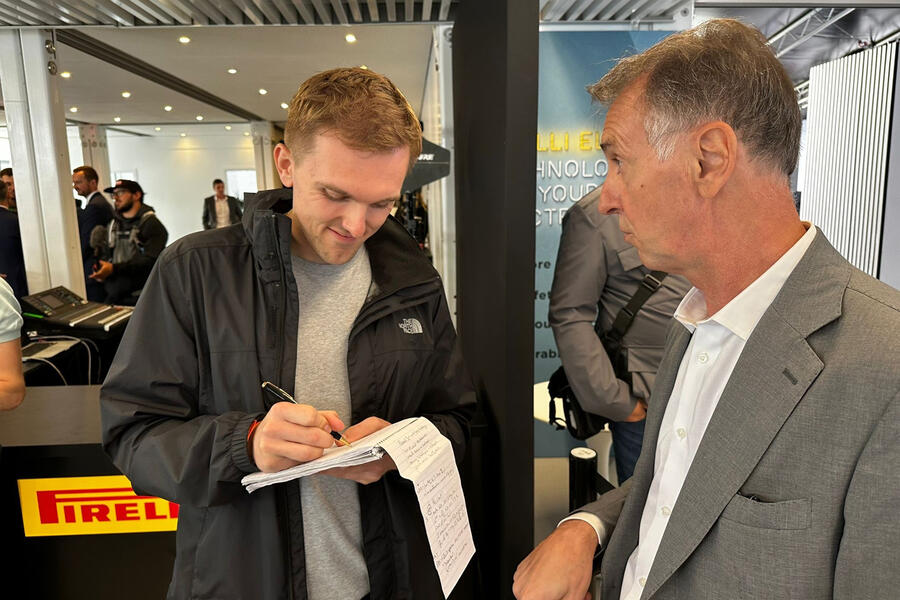 "This is because the tyres have the capability of being able to transmit some important data for the control of the vehicle [as well as to other nearby vehicles]."
A very early form of this technology is already in use. Designed for the software-driven McLaren Artura supercar, the bespoke P Zero MC-C allows more details to be sent to the car and with greater precision than traditional sensors on the valve.
The supplied data is processed by software created by Pirelli and integrated into the car's electronics. Some information can be seen on the dashboard and the central display; other information is used by the car's electronics to calibrate the driver-alert systems.
In the case of the McLaren, some of these functions are for use on a race track too, with drivers notified about when the tyres have reached optimal temperature and when they need to cool them again.
Sticking to the track, Misani said Pirelli's ongoing 13-year exclusive supply deal with Formula 1 has helped it in some unusual areas of development, such as future electric car tyres.
"We talk about EV cars being heavy," he said. "Something that we learnt to to deal with thanks to the Formula 1 is the extreme load on the tire. [F1 cars] aren't heavy cars, but they're cars with an extremely high downforce, which helps us to develop [these] tyres.
"These tyres are extremely efficient at absorbing downforces and transmitting torque. That's very similar to a [heavy] electric vehicle."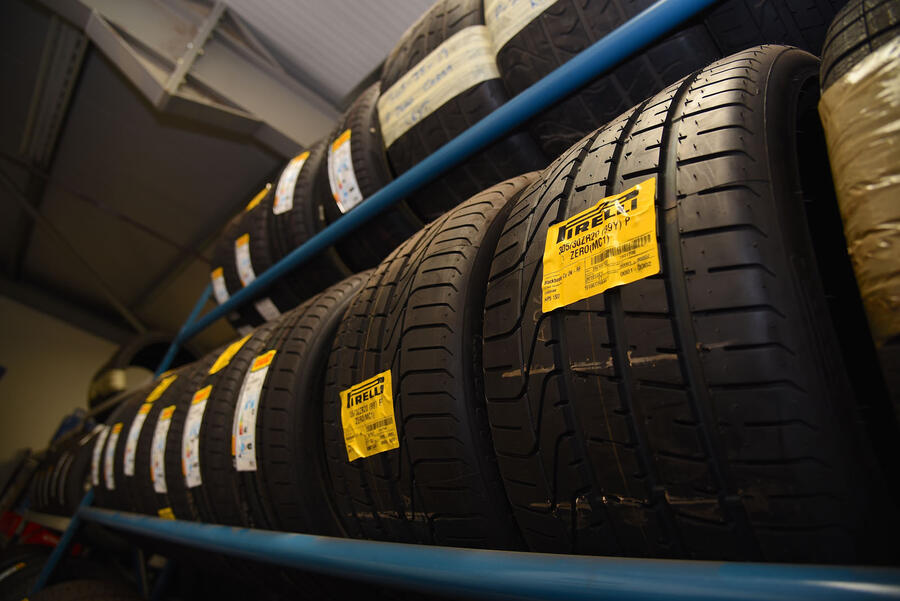 Tyres could also be used to give bespoke characteristics to future EVs, said Misani, especially as more and more cars are based on related platforms and with similar high-range-targeting designs. 
"Absolutely the tyre could do this," he said. "But why is this? There are performances that are intrinsic in the product, such as the noise, or the internal noise for an EV. But then there's something which is the flavour, the [ride] enjoyment, that is given by the tyre matched to the characteristic of the vehicle itself."
These EV tyres also have to be different to their ICE-car counterparts, Misani said, to make them more hard-wearing, given the extra weight and higher immediate torque outputs of EVs.
This, he added, brings another plus: sustainability. Higher wear rates means fewer tyre changes, which is better for the environment. 
This outlook on sustainability can also be seen in Pirelli's range of performance tyres. The Italian brand recently unveiled the P Zero E, a greener variant of its P Zero tyre, made with more than 55% bio-based and recycled materials but with the same wear rate as the rest of the range.
"It was a challenge for us," said Misani. "Especially for a company like Pirelli that has a sporty image.
"So we decided to enter the world of sustainability. It's not something that we started right now; it's something we've been working on for years. This has brought us a product, the P Zero E, that is in our opinion the champion of eco safety.
"So that's why for us it's very important, because it's really the best [testament] of what is the ecosafety design for Pirelli. It's only the first step in a renewal of our range."
https://www.autocar.co.uk/car-news/busin...generation