05-16-2021, 08:30 AM
Writer's block: Autocar's favourite car engines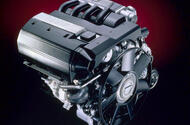 The 3 Series' diesel four is a motorway dream
As we've just been reminded, by no measure are all engines equal. Here, the Autocar team wax lyrical about their favourites
From vintage BMW ICEs to the classic Ford-Cosworth, these are our favourite engines.
Mark Tisshaw - BMW M41, M47, N47 and B47
No letter-and-number combination more dependable than 320d has been stuck on a bootlid for much of the 21st century. If you wanted the ideal blend of performance and economy when covering big miles, this 2.0-litre oil-burner ticked every box going. Frankly, for anyone still doing big miles, it still does – and not just in the 3 Series, given its ubiquity in other BMW models. BMW's diesel high point was perhaps the sass and the smoothness of the six-pot in the E90-generation 335d. But for longevity and all-round ability, the 1995cc engine (which can be traced all the way back to the M41 unit of 1994, since replaced by the M47, N47 and today's so-called B47) gets my nod.
Richard Lane - Porsche MDG.GA
My favourite? Porsche's MDG.GA, aka the 4.0-litre flat six in the 991.2-gen 911 GT3. The old M97.74 4.0-litre in the 997-era GT3 RS is said to be the pinnacle of the legendary Mezger-based engines and thus the finest road-going 911 engine ever, but I've never experienced it, so can't comment. And perhaps that's just as well. I'm really not sure I could cope with something even more vivid than the 9000rpm MDG.GA, whose redline shriek seems to have been dulled a tad by big new particulate filters on the new 992 GT3. No, the 991.2 is the sweet spot: throttle response is stingingly sharp, to the extent that it matches that of the electric Taycan; the intake bellows savagely through the mid-range; and the top end is so waspishly metallic and fat-free that you would swear the hardware had been blueprinted thrice over. It's a clenched fist of an engine, but also so usable day to day.
James Attwood - Ford-Cosworth DFV
No engine has had so profound an impact on motorsport as the Ford-Cosworth Double Four Valve. Developed after Lotus boss Colin Chapman brokered a deal for Ford to fund Cosworth's light and powerful unit, the DFV took the first of 155 wins on its debut in 1967. As an affordable customer engine, it shifted Formula 1's balance of power from manufacturers to teams, setting the stage for Bernie Ecclestone's commercial revolution. It had longevity, taking its final grand prix victory in 1983, and it didn't just succeed in F1: DFV-powered cars took two Le Mans wins, and the turbocharged DFX spin-off won 10 Indianapolis 500s. No matter how many races Mercedes-AMG's turbo V6 hybrid powertrain wins, it will never match the DFV for impact. Nor will it ever sound as glorious on full song.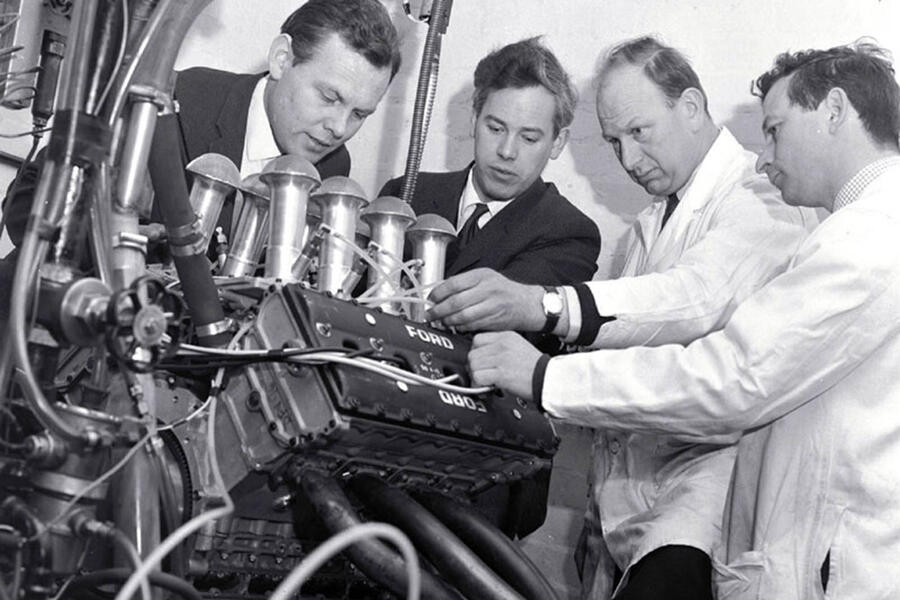 Felix Page - PSA Group XUD
It looks out of place in such esteemed company, this humble diesel fourbanger, but allow me to explain. The XUD found its way into everything from the Citroën BX to the Lada Niva and remains revered even several decades since its launch for its relative balance of frugality, punchiness and refinement – boxes that few diesels of its era managed to simultaneously tick. My old Peugeot 405 GTX Estate featured a (thankfully turbocharged) 1.9-litre variant of the XUD, and while the rest of the car fell apart around it, the motor remained crisp, responsive and smooth even with 200,000 miles on the clock. Around the car's 25th birthday, in fact, it ferried me, four passengers and a ton of luggage 800 miles to the south of France and back again without so much as a cough. And it averaged just over 50mpg. Plus, it can run on vegetable oil. Try that with your Colombo V12.
Steve Cropley - BMC A-series
Arriving in the 1951 Austin A30 and lasting until 2000 in the Mini, being made in many capacities from 803cc to 1275cc, the BMC A-series helped put Britain on wheels. It was a simple, iron-block, overhead-valve, pushrod lump that was cheap to make and tweak to power cars as disparate as the Mini Cooper S and Austin-Healey Sprite. I enjoyed how it drove, bursting to life on half a turn as if just awaiting the chance. It seemed to make more low-end torque than was claimed but was reluctant to rev without help from 'hot bits'.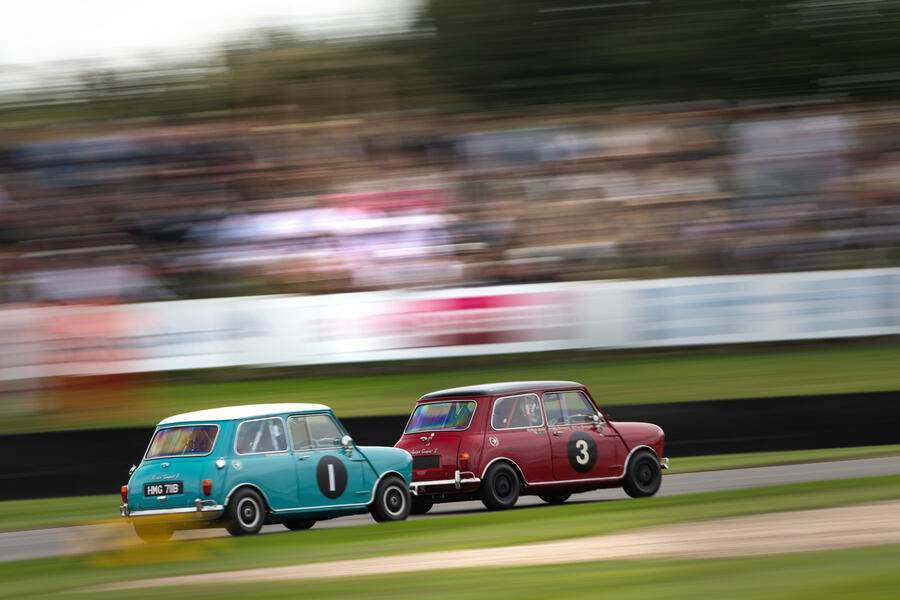 James Ruppert - BMW M20
Building the M20 specifically to fit the E21 3 Series was a masterstroke. Instead of shoehorning in the big M30, here was a smaller, lighter and lovelier six-cylinder unit. Rather than making the car front-heavy, here was a bespoke unit that helped expand BMW from enthusiasts to the mainstream. It sounded superb, with a proper turbine whine when wound up. The M20 will do 250,000 miles with regular belt changes. Never mind the sublime low-revving, emissions-friendly Eta version, and it's quicker than the 635's six-pot.
Matt Saunders - Chevrolet LS
The LS-generation small-block V8, in its many, varied and wonderful forms, is something else. In my experience, it has elevated otherwise ordinary sports cars to a higher level for driver appeal (the Marcos TSO springs to mind); provided ample muscle for modern hot rods as different as the Chevrolet Camaro and hotter Vauxhall VXR8s; dealt a little in richness and refinement in a restomodded Jensen Interceptor; and even outpointed the latest turbo V8s from BMW and Mercedes-AMG for genuine bleedingheart charisma in Cadillac's CTS-V super-saloon. Somehow, the LS always dominates any car in which it features, and that's a wonderful thing. I've never not enjoyed a moment in its company. More importantly, no engine has been more versatile, used more widely or done more for the affordable and usable performance car over the past 50 years.
Tom Morgan - Bentley W12
The distant warble of a 12-cylinder motor is undeniably luxurious regardless of the configuration, but I have a real soft spot for the supreme smoothness of Bentley's four-bank W. The twin-turbo version delivers almost train-like torque from low revs yet does so in a refined and delightfully unstressed manner that perfectly suits the long-distance cruiser that is the Continental GT. An impressive evolution for a motor that began life destined for the ill-fated Volkswagen Phaeton.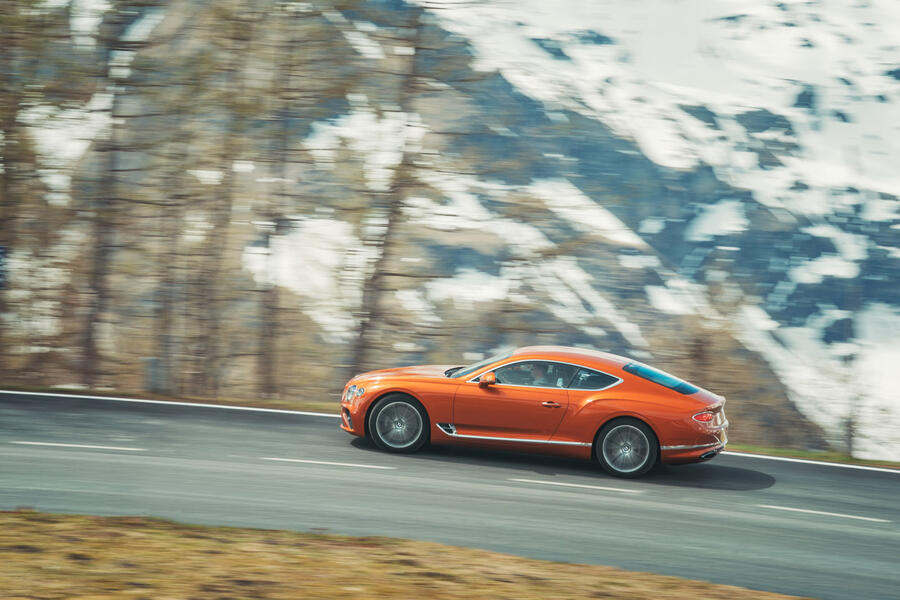 Piers Ward - Chevrolet L88
It will never win any environmental awards, nor is it the height of technical achievement, but as a way of bringing horizon-bending power to the masses, the 7.0-litre V8 in the Stingray Corvette takes some beating. The big block went through various iterations but the L88, capable of well over 500bhp (in the 1960s, remember), is the one that made street cars easily capable of being racing cars. 'Win on Sunday, sell on Monday' started to mean something. My L88 experience runs to a race at Spa-Francorchamps, running unsilenced pipes and the sort of noise that wakes nearby planets. Starting it with 4000rpm dialled on the rev counter certainly put a stop to any polite conversation within 100 yards. Driving that 'Vette was superb fun, but it was the engine that made every second stick in my memory.
James Disdale - Volkswagen VR6
Porsche's Mezger flat six? Now that is epic. What about Alfa Romeo's howling Busso V6? Definitely. Yet possibly my favourite engine is Volkswagen's VR6. I just love the concept behind it: packaging a torquey and creamy-smooth six-pot into roughly the same footprint as an inline four. Its narrow-angle vee allowed this big-chested sophisticate to fit under the workaday bonnet of a Golf or that wedgy slice of heaven, the Corrado. And it doesn't hurt that it also laid the foundations for the Bentley W12 and the Bugatti W16, of course.
Matt Prior - Ford 385 and Windsor
It's easy to get lost in individual detail applications of 1960s-designed Ford V8s. I'm talking both the small-block Windsor engine and the 385-series big block served up in the GT40, Mustang and AC Cobra. Between them, they're responsible for some of the greatest noises and most memorable shoves that I've experienced, so I must nominate both. If pushed, I'll say Windsor, which lives on today as a marine, race and crate engine, but you can thank the 1960s for both.
READ MORE
How I weep for the death of the combustion engine 
Is an ICE ban really the will of the people? 
https://www.autocar.co.uk/car-news/featu...ar-engines