03-17-2023, 05:43 PM
Zenvo Aurora is limited-run 250mph hypercar with V12 hybrid power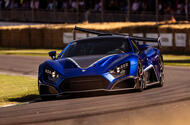 The V12 Aurora will replace the outgoing 1177bhp TSR-S
First model in Danish firm's expansion plan packs a twin-turbo V12 and replaces the current TSR-S
Zenvo has revealed details of its long-awaited V12-powered hybrid hypercar, which features a bespoke gearbox, more than 1000bhp and a top speed close to 250mph.
Limited to just 100 units, 30% of which have now been reserved, the Zenvo Aurora is the successor to the Zenvo TSR-S road-going track car and is part of the firm's 10-year plan to dramatically grow its production output and become a leading global supercar manufacturer.
Set to be fully unveiled in August, the Aurora will be driven by a 6.0-litre twin-turbocharged V12. It is likely to exceed the output of the 1177bhp TSR-S, which was revealed at the Goodwood Festival of Speed in 2021.
While no images of the car have been revealed, two specification levels of Agil (Agile) and Tur (Tour) will be available. Agil represents a stripped-back, track-focused edition and Tur a road-going version for long-distance work.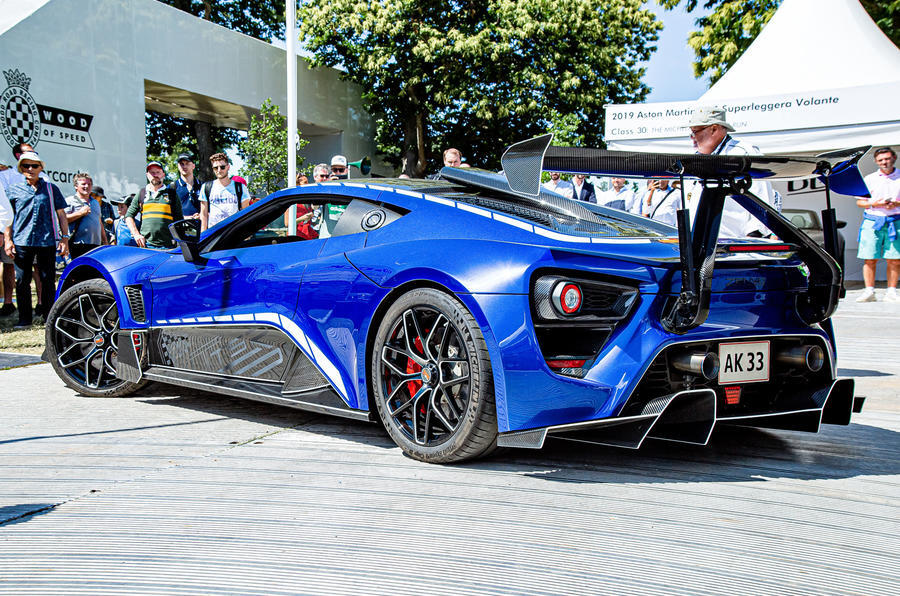 Zenvo claims the Tur will be capable of a top speed limited to 400kph (248mph), which is 46mph faster than the outgoing TSR-S and faster still than the ST-1. The ST-1, Zenvo's first production car, had 1089bhp and a top speed of 233mph. Just 15 examples were built between 2009 and 2016.
In line with the firm's main objective of achieving maximum "smiles per mile", the Aurora will have more of a focus on driver engagement than headline performance figures, as has been the case with previous Zenvo models.
The TSR-S featured active aerodynamics, including Zenvo's 'centripetal' tilting rear wing, which, along with aggressive aero, will make a comeback on the Aurora.
In an interview with Autocar, product director Alberto Solera confirmed that the Aurora will make use of 3D-printed components and an extensive amount of carbonfibre. It will feature a modular architecture to allow it to share components with future Zenvo models, along with a carbonfibre monocoque and carbonfibre subframes.
This is owed to the carbonfibre department at Zenvo being its biggest operation, with five of the firm's 30-plus full-time staff focusing their efforts on the material. Zenvo even makes the wheels for its cars in-house in a process that takes two weeks.
Elsewhere in the company's team is former Alfa Romeo designer Christian Brandt who is working extensively on the Aurora.
Zenvo CEO Angela Hartman told Autocar that now the brand is established, its priority will shift to increasing its sales through a global expansion programme – although she insisted it will remain a low-volume, 'boutique' marque. Zenvo's biggest markets today are the UK and Europe, and now it is hoping to expand in the US and the Middle East.
Solera, who used to be the technical director at Noble, said that Zenvo has no ambition to move away from petrol power, citing the loss of theatre in switching to purely electric propulsion.
Zenvo's current production volume puts it in the same league as Koenigsegg and Pagani – however, with a shift towards a modular platform, we expect the firm to significantly ramp up production.
Commercial partnerships with various manufacturers also form part of the company's 10-year growth strategy, in which it could provide components for other brands' vehicles.As a niche manufacturer, Zenvo is currently exempt from the European Union's fleet-average CO2 emissions targets.
https://www.autocar.co.uk/car-news/new-c...brid-power