Development of the zero-emission single-seat prototype has been slowed amid focus on current products
British sports car manufacturer BAC has "backed off" from development of its hydrogen fuel-cell E-Mono, company co-founder Neill Briggs has told Autocar.
In 2021, BAC announced it had partnered with MIRA-based Viritech to create a zero-emission version of the Mono sports car. Their efforts yielded the E-Mono, a virtual study using a hydrogen fuel cell stack, 20kWh battery and four electric motors, giving a 704kg kerbweight and 371bhp power output.
Despite weighing 149kg more than the BAC Mono R (powered by a 2.5-litre Ford-sourced combustion engine) the E-Mono was more than 2.0sec quicker around a simulated lap of Silverstone.
Little has been said about the hydrogen project since mid-2022. Now, the British firm's co-founder has hinted that the UK government's push towards battery-electric vehicles – plus recent filling station closures – has slowed the development of hydrogen powertrains.
"We conducted that investigation about two years ago, primarily [because], as a business, we needed to be prepared for whichever way the government went [with its energy strategy]," he said.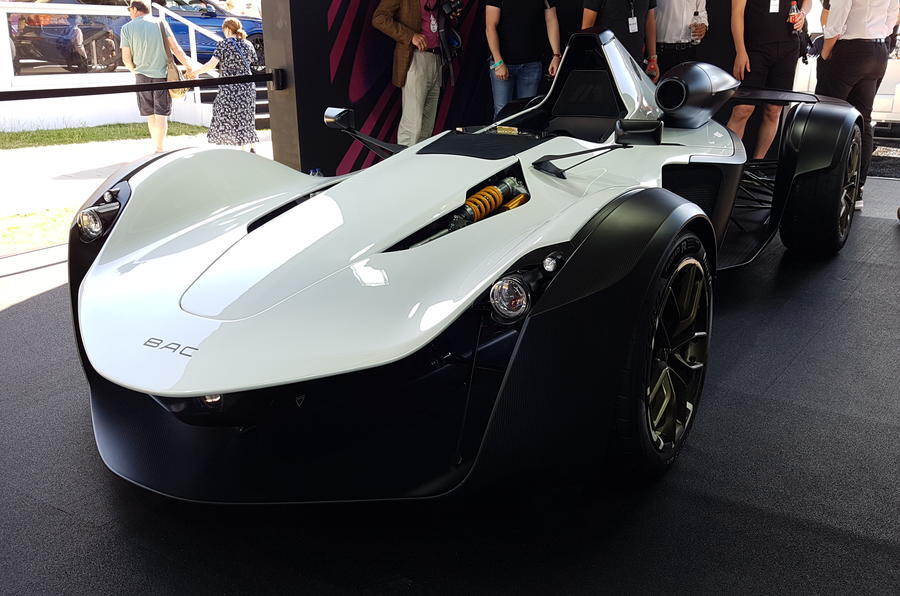 "Obviously, the direction that they've gone means we've somewhat taken our foot off the pedal, really, with regards to E-Mono. We're focusing now on our current products for the next 3, 4, 5 years."
But, Briggs added, that doesn't mean the project won't bear fruit in the future: "The great thing is that as an agile business, we're in a position where – should the need arise – we can do further investigations in a fairly short period of time.
"I do think that hydrogen as a solution is a possible solution, as part of this hybrid of different solutions."
The firm's decision has been vindicated by its exemption from the EU's 2035 ban on sales of new combustion cars: as a manufacturer outputting fewer than 1000 vehicles per year, it will be allowed to continue sales of the ICE-powered Mono.
In Briggs's view, "there is no one golden ticket solution" to powering a car – "it's the right solution for the right job, which is the most efficient solution."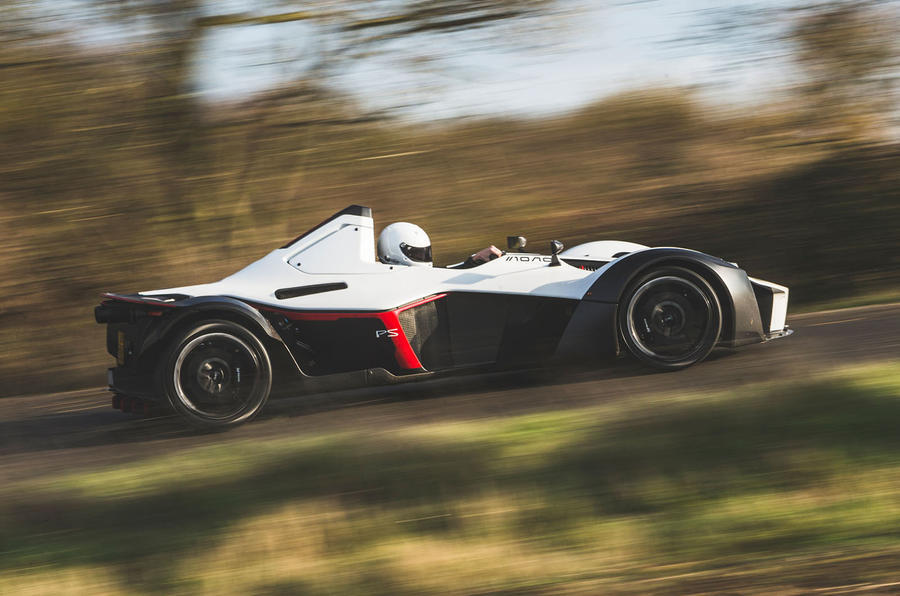 In the short-term, with little to no supply of electric powertrains from major OEMs, the future for BAC cars is "definitely ICE".
The firm will launch its next-generation Mono later this year, introducing a turbocharged engine to the model. Dubbed the Mono F – for 'forced induction' – it will allow BAC to pass increasingly strict emissions regulations and begin sales across all of North America.
The continued use of ICEs puts the company in a position to "help the big boys" – the likes of Ferrari, Lamborghini and Porsche – with developing alternative fuels and synthetic fuels.
Briggs said: "We're an agile business – we can succeed fast, we can fail fast. And we can also produce results much quicker than some of the major OEMs just because of their size and their magnitude. "Right now we are very much interested in synthetic fuel."
Nonetheless, BAC remains open to researching alternative powertrain technologies: "Although we've backed off slightly from the E-Mono programme in light of recent announcements, we are very much acutely aware of what's happening in the background."