UK to become Swedish brand's first market in which it solely sells cars directly to buyers
Volvo UK has confirmed it will switch to the 'agency' sales model – in which it will sell cars directly to buyers at fixed prices, rather than wholesale to dealers – from June.
As previously reported by Autocar, the UK is the first market in which the brand will operate the sales model. Sweden is the next market earmarked for the switch, with other European countries following later.
The move will not result in the closure of the Volvo Cars retailers, the brand said in a statement.
Volvo UK managing director Kristian Elvefors said: "Evolving consumer needs are the driving force behind this change.
"We want to provide the best possible experience for our consumers, whatever their buying preferences.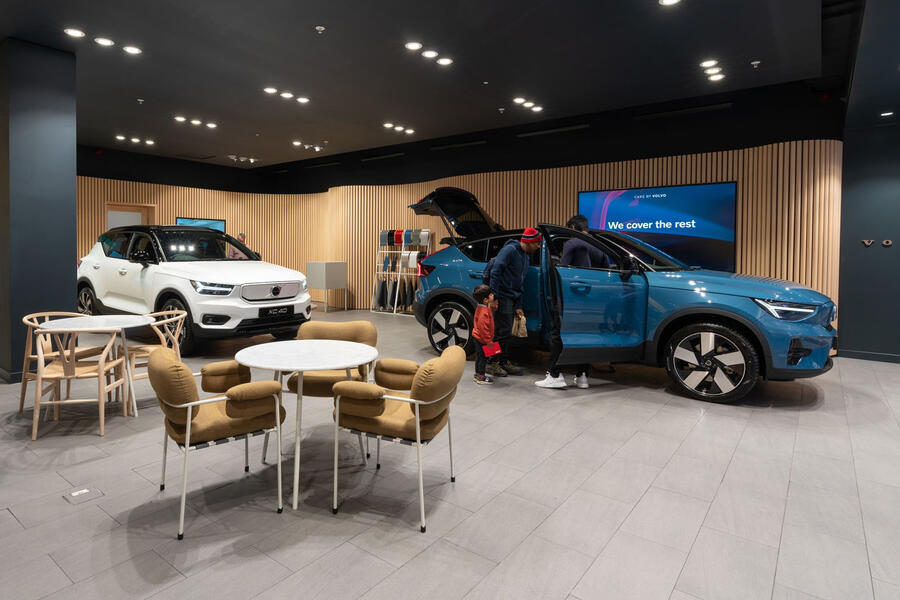 "The transformation is being undertaken in close collaboration with our retailer partners and we are confident it will deliver an industry-leading buying process."
Volvo CEO Jim Rowan called the traditional car sales model "flawed" in February, expressing his surprise that "a $40,000-$60,000 product" could be sold without its manufacturer ever engaging with the customer. "For me, that's a flawed business model," said Rowan.
He added that the switch to agency is about making sure Volvo is "still part of that conversation" with the customer in the long-term.
Mercedes-Benz became the first manufacturer to move to the agency model at the start of this year. The move has helped to increase the average sale price of its cars, said Mercedes. The German firm's chief financial officer, Harald Wilhelm, said: "Every move in [every] market so far to the direct sales model has had a supportive element in terms of the net pricing."
The model has been criticised by some customers for removing haggling and forcing prices up, and by some dealers for removing their expertise and training from the sales process. Some manufacturers not planning to make the transition – including Hyundai, Kia and Renault – have also raised that last issue as reasons for not rushing into a change.
Renault's UK boss, Guillaume Sicard, told Autocar in January he remains committed to a traditional dealer model but he refused to rule out the possibility of a switch to agency: "I love dealers. I love and respect the job they do in the market, how they communicate with customers and how they manage relationships with manufacturers. I think we need to respect that.
"But I also have to remain open-minded. That doesn't mean we should never do it. The challenge of talking to customers directly is enormous and we are not able to do that today. Maybe we will be one day, so maybe in a few years we will reconsider."
Read the full interview: Renault UK boss recaps his bumper first year
Additional reporting by Jim Holder