New Driver Understanding system aims to remove the nagging of many current attention warnings
Volvo has pledged to resolve the often frustrating nagging of driver attention monitoring technology with the new Driver Understanding system, which makes its debut on the upcoming EX90 electric car.
The system uses two interior cameras to monitor a driver's eye patterns and detect early signs of distraction from the road. Similar set-ups are deployed in many new cars – as mandated by the GSR2 safety regulations coming into effect next year – but these are often too sensitive and so become a distraction.
Volvo aims to resolve this by using proprietary technology to scan eye-gaze patterns – for drowsiness, intoxication or other cognitive impairments – and applying a more pragmatic approach to the data gathered by the system.
Speaking at the first public crash test of the EX90, Volvo senior safety technical lead Mikael Ljung Aust told Autocar "you spend about 80% of your time looking at the road ahead and 20% elsewhere," highlighting a need to keep drivers' eyes on the road.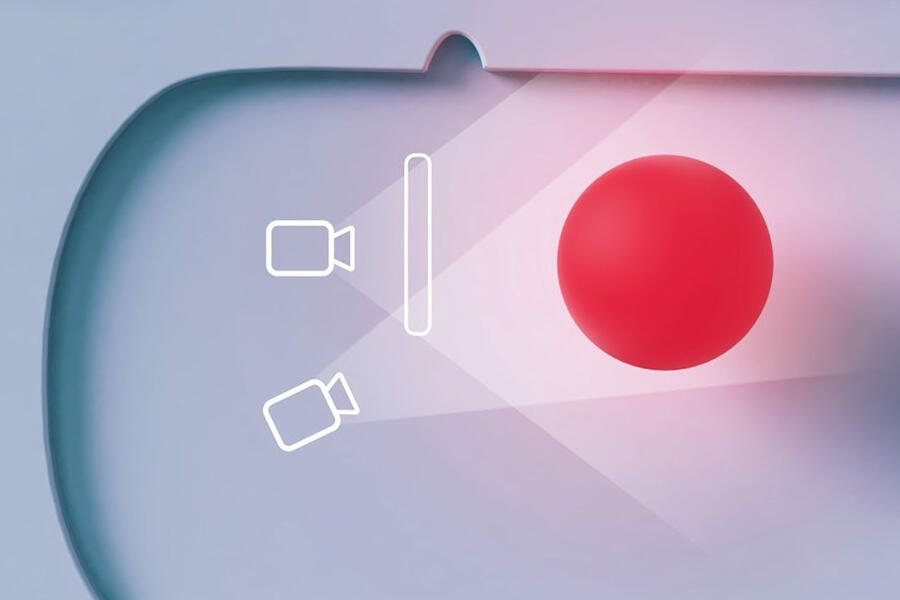 However, "people have learned to do this in a way that works for safe driving", added Ljung Aust. Crashes are only caused by "inopportune" glances "every once in a blue moon", he said, so "it's really hard to say people are doing the wrong thing".
As such, the Volvo system will warn a driver only when their distraction creates a scenario that requires computer intervention to avoid a hazard or collision. These warnings will then escalate if the system continues to be triggered, or if the hazards increase in severity.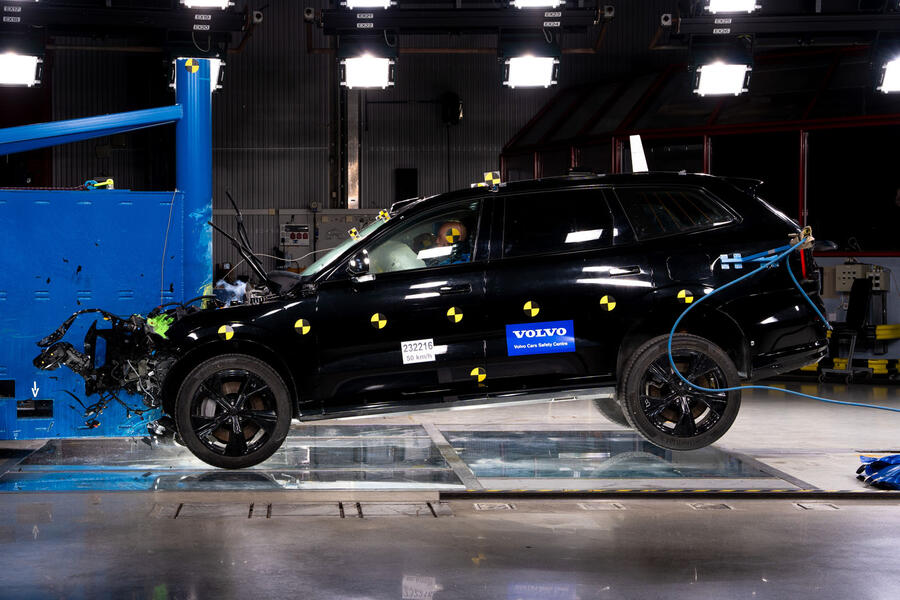 Discussing the approach, Volvo Cars Safety Centre head Åsa Haglund recalled her experience of teaching her son to drive and her realisation that constant warnings can break the trust between a driver and their safety system.
"We started off with me being quite an annoying active safety system screaming 'watch out!'" said Haglund, joking. "My son soon doesn't listen to me any more, does he? It's super annoying and for sure it doesn't make him a better driver.
"So we have to find that [balance]. When you look away and something happens – and we [the car's safety systems] are looking – that's when we want to tell you when the help is needed and not any other time. That's when we make an effective safety system, not by calling out anything we see at any time."
Volvo EX90: Price, specs and release date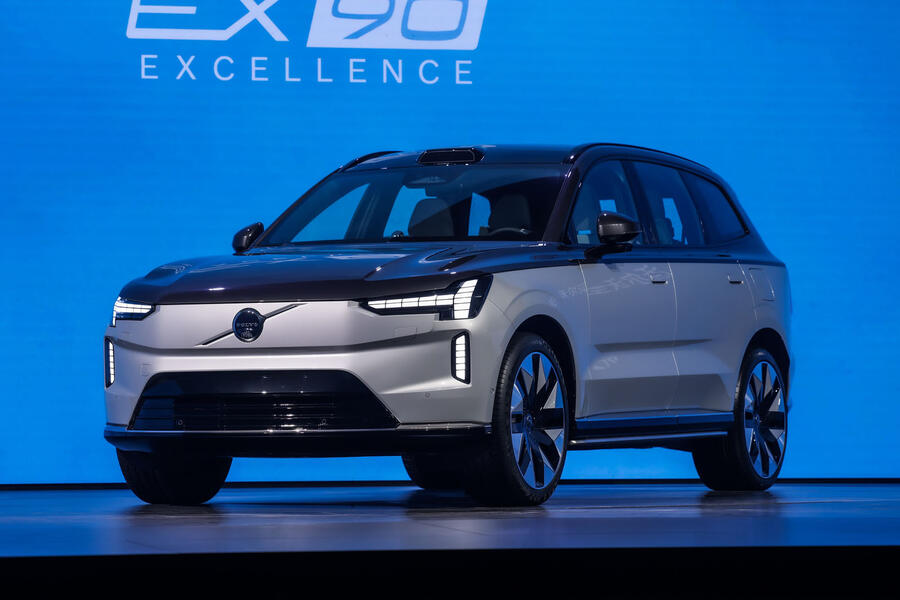 The new Volvo EX90 is the firm's flagship electric car, providing the brand with a zero-emission equivalent to the XC90 SUV.
It is the first electric Volvo to use parent company Geely's new SPA2 architecture – which will be shared with the Polestar 3 – and will arrive with a dual-motor, four-wheel-drive powertrain offering two outputs.
Twin Motor models will have 402bhp and 568lb ft of torque, while Performance models will offer 510bhp and 671lb ft. Both have a governed top speed of 112mph. Lower-powered single-motor versions are likely to follow. 
Power will come from a 111kWh battery (107kWh usable), with an efficiency of 2.9 miles per kWh and a claimed range of 364 miles for the Twin Motor and 360 miles for the Performance. The battery can be charged at rates of up to 250kW, offering a 10-80% charge in 30 minutes.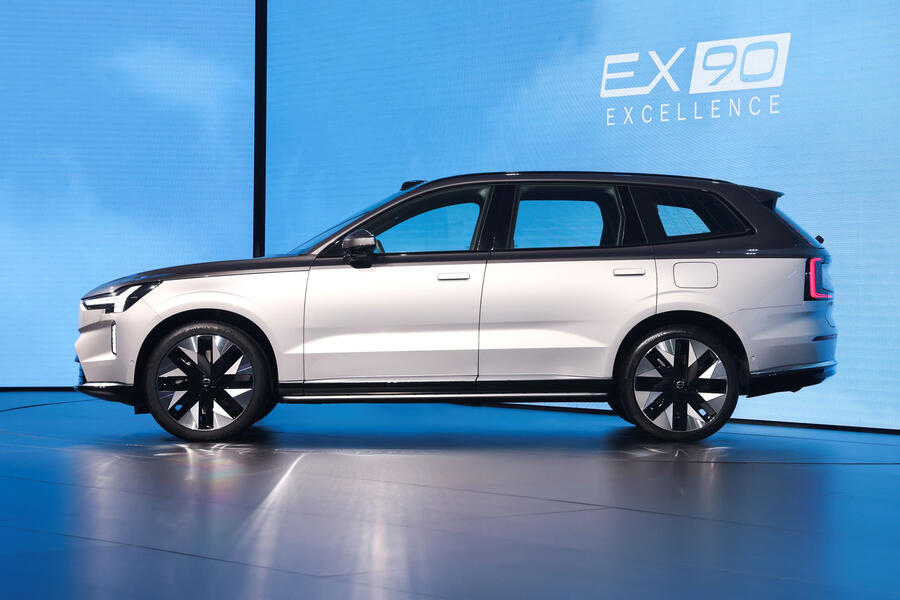 The EX90 will also support bi-directional charging, allowing it to send power to a home through a specially equipped wall box – although that service will initially be offered in select markets only.
At 5037mm, the EX90 is slightly longer than the current XC90. It's also wider than that car but slightly lower and has a kerb weight of 2818kg. There's a 310-litre boot when seven seats are in use, which rises to 665 litres in five-seat mode and 1915 litres with the second and third rows folded.
The electric SUV serves as a "statement for where we are and where we're going", according to CEO Jim Rowan, who claimed it sets new standards for safety as Volvo aims for zero crash fatalities in its cars.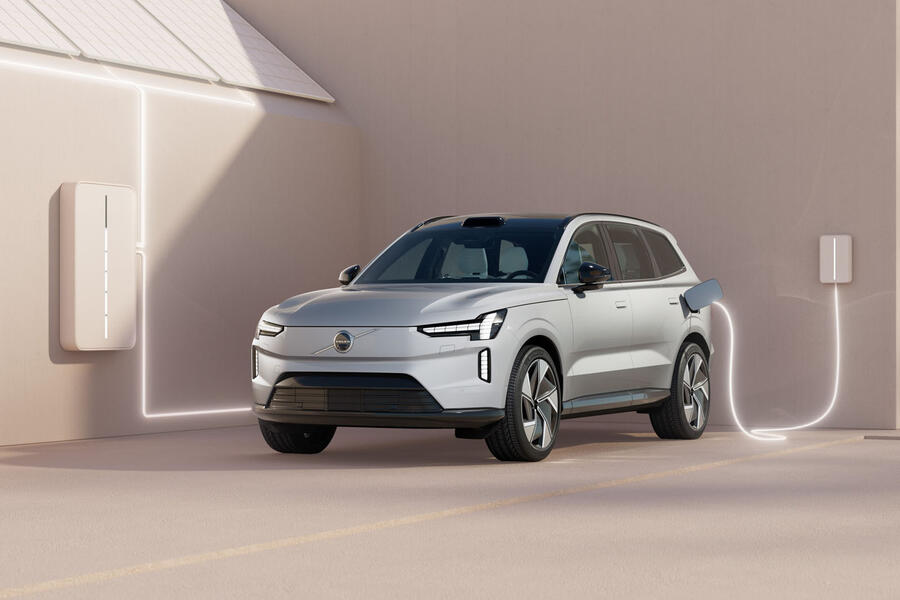 Notably, the EX90 will feature lidar as standard, with the sensor mounted on the front edge of the roof. That will complement a range of other interior and exterior sensors and cameras to power advanced driver assistance and safety systems.
Initially, that will include an upgraded Pilot Assist system, and a steering support function that will help when changing lanes. Volvo says the systems will eventually offer an over-the-air subscription update that will offer "unsupervised autonomous driving" in certain conditions and places.
The new safety kit, along with the EX90's infotainment and battery management systems, will be powered by a core software system that uses advanced Nvidia Drive platforms along with Qualcomm's Snapdragon Cockpit platform mixed with in-house Volvo software.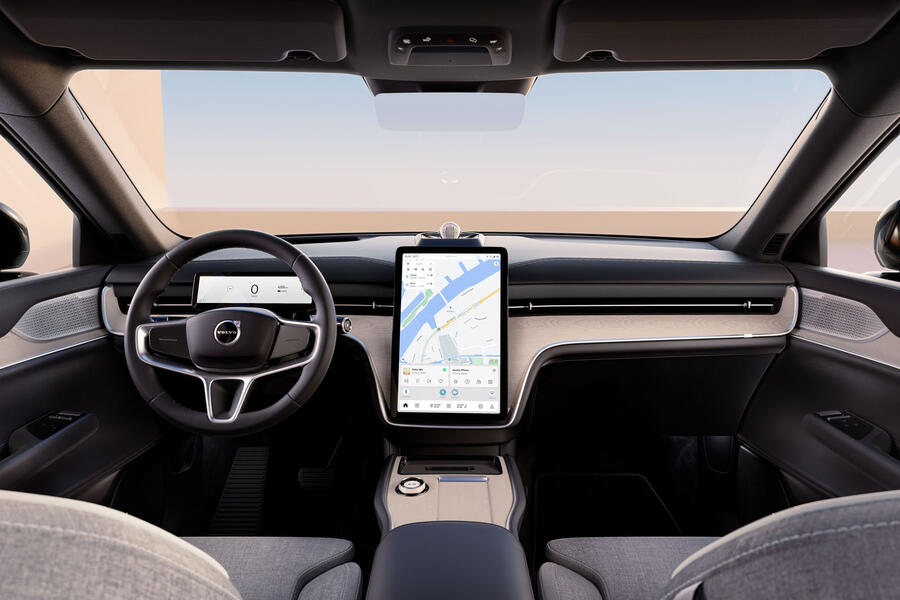 The interior dashboard is built around a 14.5in central touchscreen that features Volvo's Google-based infotainment. The model features a 5G data connection as standard to aid with over-the-air software updates.
Inside, the EX90 also makes extensive use of natural and "responsible-sourced" materials. Overall, Volvo says the SUV contains 15% recycled steel and 25% recycled aluminium, along with around 48kg of recycled plastics and bio-based material – about 15% of the total plastic used in the car.
UK prices for the EX90 start at £96,255, or £1599 per month on a subscription basis (rolling in a three-year warranty, insurance, servicing and more).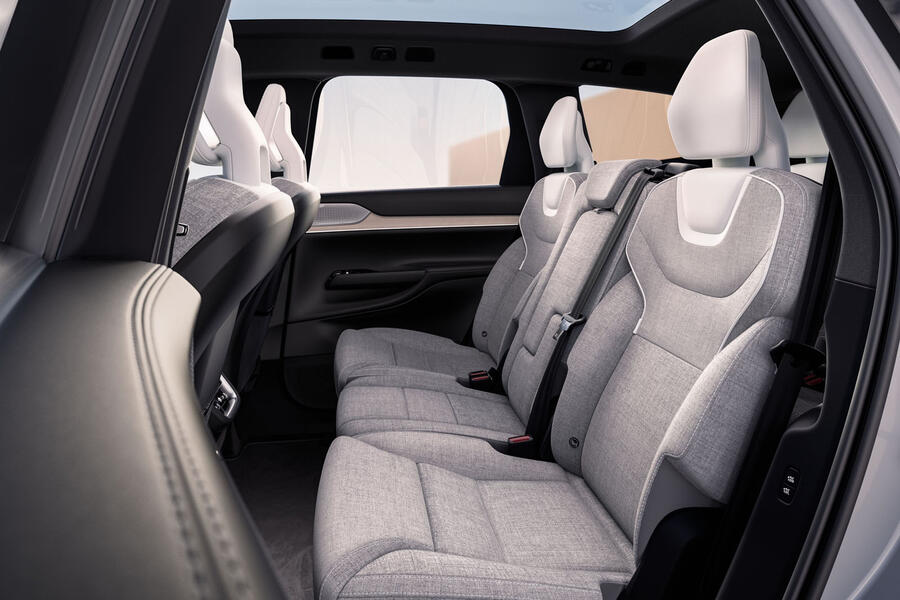 Volvo revealed it had closed order books for the electric-powered EX90 in April, stating its first-year production quota had sold out.
Production was originally scheduled to begin by the end of 2023, but has been pushed back to the first half of 2024 to allow extra time for software development and testing. Volvo has yet to put an exact timeframe on when UK deliveries of the EX90 are now planned to begin.
Additional reporting by James Attwood and Greg Kable